January 16, 2019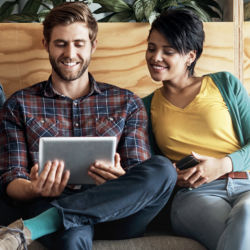 Three-quarters of workers have turned professional relationships into lifelong friendships according to a new study from Business telecommunications provider 4Com, which looked into Britons attitudes towards their co-workers to reveal just how willing the nation is to create meaningful friendships and relationships with those they spend so much time with day-to-day. While a quarter of workers admit to not making lifelong friends with a work colleague, three quarters have taken their professional relationships to the next level and developed friendships with a co-worker.
When asked why they've never made meaningful friendships with their co-workers, the top five reasons were:
They're there to a job, not make friends (39%)
They have nothing in common with the people they work with (25%)
They don't want to be reminded/speak about work when outside of work (18%)
It can cause a lot of drama (16%)
They already have a lot of friends outside of work and don't need anymore (13%)
For the 75% who have broken the professional barrier however, the study investigated if the friendship makes them more productive at work. The top three reasons were:
It makes them enjoy their job more (72%)
They can always rely on them if anything goes wrong (38%)
It makes getting out of bed in the morning much easier (36%)
The research also explored the reasons we might choose to merge work friends with other friendship groups or why we would choose to keep the two worlds separate including the role friendships play in developing emotional intelligence. Two fifths (40%) said they'd be happy to combine the two due to both parties being easy to get along with. For one in five (21%) it's an easy merge thanks to their similar interests, and one in seven (15%) choose to bring the two together for their own convenience.
Of those who always keep their friendship groups apart, 5% are worried one will feel left out, 5% think their interests are too different and 13% say they prefer to keep their professional and personal lives separate.
But, could this need for separating the two elements of our lives be down to the fact that nearly half (41%) of UK workers who have made lifelong friendships with co-workers, have a colleague they refer to as their "work wife" or "work husband"?
The top three reasons for this "work-spouse" relationship are:
I trust them with my secrets (17%)
They make me smile and laugh (13%)
I have a lot in common with them (12%), we argue like husband and wife (12%)
With a large majority of UK workers having made meaningful relationships with co-workers, Dr Elena Touroni, of The Chelsea Psychology Clinic comments on the development of these relationships: "It's easy to feel like you're going through a connecting experience with your colleagues when you're constantly problem solving and finding solutions and it's an effective way to boost productivity. When we develop friendships, there is more positive energy and we build a support system making it an environment you enjoy being in and therefore are more willing to get your work done.
"When it comes to those naming each other their "work wife" or "work husband", these kinds of relationships should be managed with caution. There is a very fine line that can easily be crossed when there's vulnerability in one's existing relationship with their partner."