July 11, 2018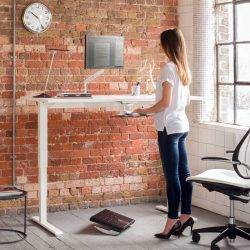 Wellness is a term that today transcends the consumer and business worlds, but it is so much more than a buzzword.  Today, the wellbeing of employees is essential for organisations to flourish, so much so that the term has in many ways replaced 'productivity' as the way to measure the success of an organisation. Both the beauty and workplace design sectors are very personal areas of high emotional involvement. There is a very real and physical contact with these products — in beauty, women are particularly (and increasingly men too) engaged in developing a customised routine because it gives them a sense of happiness, wellbeing and identity.
The same can be said of our choices at work: from our career, to the company that we invest our time with, to the style of workspace we prefer to work in. Now more than ever, we are realizing that our physical workspace impacts our wellbeing, and the type of work tools we are surrounding ourselves with all play a role.
Why now?
There are a number of factors that have pushed wellbeing up the corporate agenda, in part a reaction to the 24/7 always 'connected' lifestyle that have seen our consumer and work lives converge to a high degree. However, I believe there is another key reason. It is the realisation that what an employee wants and values in their personal life — wellness, health, sustainability — is the same experience they value at work. As a result, people are aligning themselves with brands and experiences that connect to their personal value systems and beliefs.
This is particularly prevalent amongst Millennials who will often want to understand what an employer stands for before they even get to talking about salaries. Seventy-five percent of Millennials believe that businesses are focused on their own agendas and not on helping to improve society, according to a study by Deloitte.
Deloitte's researchers refer to this as an "impact gap" — when businesses are not doing enough to improve the world and make a positive impact. According to Forbes, 64 percent of Millennials say it's a priority for them to make the world a better place.
However, it would be incorrect to think that only the voice of the younger generation is being heard. Whatever our age, we all still need to think about health — arguably more so as we get older. Similar to my previous sector, there is broad generational diversity and being aware of the different needs at each stage is vital in order to offer appropriate solutions.
The U.S. Census Bureau shows that as we get closer to 2020, the number of people 65 and older will surpass those under 5 years for the first time. We are living longer, therefore we will be working for longer.
Wellness beyond what's visible
This is a fascinating time to join the workplace design sector as there is so much opportunity to make a positive difference on things that really matter to people's lives and happiness.
Employers know and realise that taking care of their employees is not just about workspace and salary; it's about the full holistic experience. And the best CEOs are the ones that take pride in their employees' well-being and the world in which they exist. There is no doubt that this investment pays off tremendously — but adopting a completely holistic approach isn't always straightforward.
More and more companies are scheduling optional wellness programming like yoga and meditation, and providing healthier food options, but consideration should also be paid to the spaces and products people are using at every moment and surrounded by.
Create change that inspires
Wellness is not just a trend — it's an essential component of the modern workplace, and it has many layers. Making it a part of your culture can unite everyone in the organisation behind a common purpose.
If you are just making surface-level changes that are convenient and easy-to-implement, you may not see a return. If you commit to lasting, impactful change, and a fully holistic approach that considers procedures, processes, and spaces from different perspectives, it will inspire and engage your workforce exponentially.
____________________________________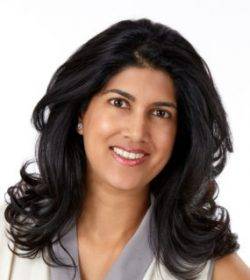 Leena Jain is the Chief Marketing Officer of Humanscale. Jain previously worked for L'Oréal for 12-years, most recently as a Vice President of Marketing. She has a Master in Business Administration from The Wharton School at the University of Pennsylvania and a Bachelor of Arts from Stanford University.