August 26, 2020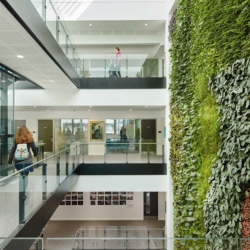 The best lighting design is the one you don't notice. Coco Chanel once said: "dress shabbily and they remember the dress; dress impeccably and they remember the woman." It's the same with lighting. If you notice the light sources, and you can feel annoyed by them, then the design just doesn't work. Essentially, there's more to lighting than first meets the eye.
This is no mean feat, as good lighting is a workplace's holy grail – whether you work from the office, kitchen table or a manufacturing facility. The right ambience will help to create a safe, comfortable and positive physical space, which is proven to boost alertness – and may also impact on performance and productivity given the right circumstances; a necessity as the UK's economy emerges from lockdown.
It's a chain reaction and it makes business sense to get it right, more now than ever before. The challenge, therefore, is to ensure that lighting design supports everyone's needs and respects its environment, as well as meeting the brief from an aesthetic, functional, efficiency and management perspective – this will help to create a happier and productive workforce, as well as become a more comfortable place to work.
So, as more workers return to the workplace, what is the key to good lighting design in the office?
Firstly, an office needs to provide a combination of the right lighting effects (e.g. direct or indirect, ambience, accent) and illuminance levels for its workers – without this, bad lighting could lead to a range of issues, such as eye strain, headaches and fatigue, all of which impact on productivity, workers' health and wellbeing, and consequently the bottom line. At the same time, using high quality light sources and well-designed lighting equipment is crucial for the overall success and longevity of every project. This also ensures that glare problems are limited and flicker issues would not affect occupants in the future.
A sense of control
In order to allow lighting levels to provide a comfortable working environment, it's essential for staff to have the ability to control it from within each workplace. Likewise, lighting also needs to be functional and meet the needs of its environment on a practical level.
It's natural to expect a difference in preference and/or requirements to meet some individual visual needs
It's important to have the flexibility to be able to add or remove lighting in a workplace, particularly with the rise of flexible working and co-working offices, where requirements may differ and influence how a workspace is used. In a similar vein to office debates on room temperatures, one shade does not fit all, so it's natural to expect a difference in preference and/or requirements to meet some individual visual needs.
We can now use efficient light technologies which are very versatile in terms of controls, colour range and dynamic effects. So, it's possible to go from designing a scheme with just static white light to being able to change the room to different coloured light or even change the colour temperature of the white light (CCT) between warm, neutral and cool, depending on the daylight parameters and mood. This is because daylight moves from warmer white light in the morning to very cool and crisp around midday; it then goes into warmer, amber shades again at sunset – influencing how our bodies work.
Human-centric
Artificial lighting can be designed to behave in a "human centric" way, to reflect the way the body wants different light at certain times of the day. As research into this area has increased, as has our understanding about how we respond to light, not just in aesthetic or mood terms but also physiologically.
We are not fully certain whether artificial light could influence the circadian rhythm in the same way that daylight does
It's a complicated topic because, although we know that there is an effect, we are not fully certain whether artificial light could influence the circadian rhythm in the same way that daylight does or to what extent. There is a push for trustworthy research on this to inform future applications better, especially for health projects – like hospitals and care homes – and night shift environments, which could show more substantial results.
While it's important for lighting to pay attention to the needs of the people using it, it also needs to respect its environment, particularly in terms of external or façade lighting. It should be considered and adjusted to be sympathetic with its surroundings. Personally, I can't stand glary light sources mounted on facades and street columns, as some are extremely bright.
A lot of street lighting has been upgraded to LEDs because of the energy efficiency gain, but after a few years of understanding the effect, we now recognise that cooler, whiter light at night is inadequate. Likewise, coloured lights that are applied to facades can be a nightmare, with varying saturated colours of lights clashing against each other and competing with other lighting in the area; this might follow a commercial driver and complement a company's brand, but it won't respect its surroundings, as well as being unattractive to the eye if used regularly instead of being a special feature.
Lighting can't simply be designed to meet the commercial brief and match your company's pantone palette, as there's far more to it than just the client aspirations and architectural design.
Overall, lighting is a complex medium to work with.  You can predict how it will look with software modelling and a good technical background, but the reality is that the outcome may still surprise you.  There are elements that you can never predict unless you do a mock-up or physical model tests, because your eye perceives an environment differently to what photographs or software calculations can show you.  An important part of our design process is to get samples from manufacturers to make sure that their products will deliver what we have promised to clients.
I'd like to see more lighting with a conscience, which pays greater attention to the people who use it and also to those who observe it; focusing on the user experience will help to ensure the correct ambience is achieved.  If lighting respects its community and environment, then it'll create happier spaces for everyone to enjoy wherever they're based, which helps to build a more positive, healthier and productive workforce – you just might not realise it's due to the power of good lighting.
Image: Buro Happold / Alan Williams Photography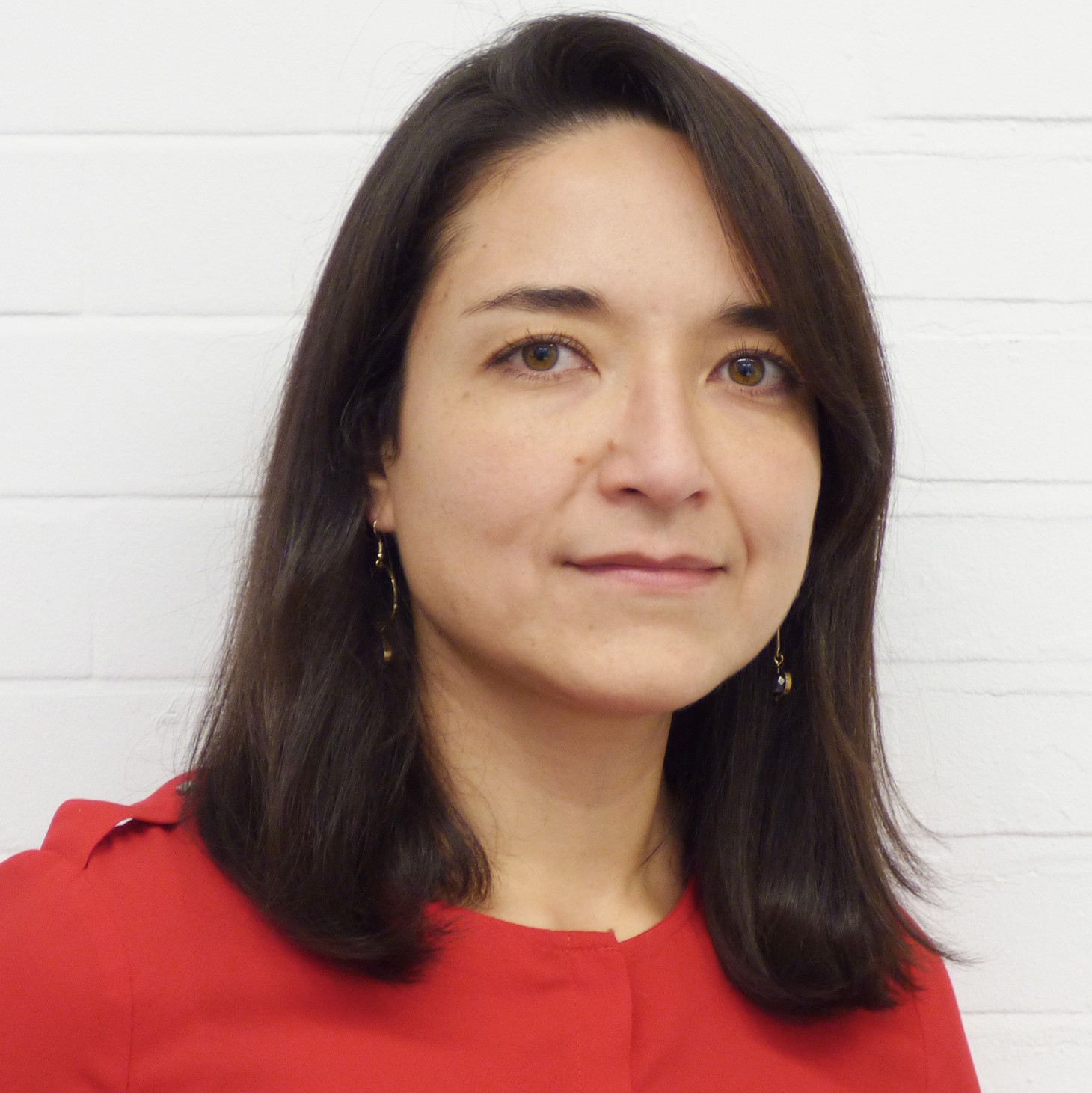 Carolina is Head of Lighting UK at Buro Happold, with over 15 years of interdisciplinary experience across various sectors. In her current role she advocates design excellence and contributes integrally to the leadership and management of Buro Happold's Specialist Lighting Group in the UK and globally.