July 7, 2017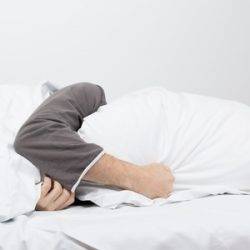 One in three (34 percent) UK workers are dealing with anxiety, depression or stress, which is affecting their ability to carry out their day-to-day roles, claims a new report. Two in five (39 percent) have taken time off work or reduced their responsibilities because of their health, and of those, 39 percent did not feel comfortable telling their employer about the issue according to the PwC research. Nearly a quarter (23 percent) think their organisation does not take employee wellbeing seriously and more than half (54 percent) work for companies which do not offer health benefits such as counselling, health screening and subsidised gym memberships. The research suggests that Health and wellbeing has a significant impact on performance with four out of five workers (83 percent) believing that their wellbeing influences how productive they are. Pressures such as dealing with customers and clients, and long hours have the biggest impact on workplace wellbeing. The survey respondents also indicated a belief that technology can play a part in addressing health, with almost half saying they would be open to using an app to improve their wellbeing.
Jo Salter, director in PwC's people and organisations business, said: "It's becoming increasingly important for organisations to provide employees with support for their emotional and physical health at work. Healthier and happier staff perform better, stay in their business longer and reduce costs and risks for organisations. Understanding and addressing the root causes of employee wellbeing is the first step to resolving the
underlying issues."
"Technology can be a bridge to improving wellbeing at work. As a former fast jet pilot, flight simulators played a key role in overcoming my own anxieties by allowing me to practice in a safe environment. Similarly, the growing use of virtual reality has potential to do the same for workers in creating work-like scenarios, helping them overcome stress and improve performance.
"Data analytics can also support and help resolve wellbeing issues by gathering team data and trends that affect wellbeing. Going through and pin-pointing insights can help bring targeted and effective change. To do so, employers will need to overcome the issue of trust with less than half of employees saying they would willingly accept a free piece of wearable tech if their information is shared within their organisation."