December 10, 2019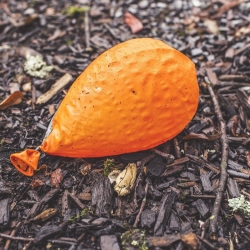 Over a third of employees (39 percent) at small-to-medium sized (SMB) businesses in the UK are unhappy with their jobs and 36 percent believe their employer does too little to retain them, according to new research from People First, the HR solutions provider. Exploring the attitudes of 250 bosses and 250 employees across the UK, the research found a major difference in outlook as more than eight-in-ten (86 percent) SMB bosses believe they have happy workforces. When asked to rate out of ten the scale of engagement among employees at their companies, 77 percent of these bosses said it was between eight and ten, with ten being the most content and engaged.
The research goes on to find that nearly three-quarters of SMB staff (74 percent) said that a salary increase would be the best way to retain them. While more than half of employees (52 percent) cited improved benefits would make them stay. Shockingly, only 36 percent of SMB bosses consider benefits to be 'crucial' to employees, whereas four-in-ten staff (40 percent) believe their benefits are too weak.
"It's disappointing that we have such a gulf between employers and employees at smaller businesses where most people expect a closer bond and greater understanding between bosses and workers," said Mark Williams, Senior Vice President Product, People First. "It's time for these businesses to rethink how they engage with their employees to make their jobs more fulfilling and career plans better defined. Actions will speak louder than words."
The research found another difference in outlook around career development. Only 35 percent of SMB bosses thought that clear career development opportunities were important to staff, despite more than a third of staff (36 percent) saying they were among the most critical aspects of their employee experience.
The report also reveals that while 93 percent of SMB bosses measure employee satisfaction, just 53 percent report on the feedback to the wider company, and only 73 percent claim to put it into action. Only 30 percent of employers think regular check-ins with management are good for the employee experience.
"The UK's SMBs need to get a better idea of what employees want and how they see their futures," added Williams. "But feedback must be put into practice. It's all too easy for SMBs to use cobbled-together approaches. They must be more systematic, taking time to deploy the most effective and appropriate solutions to nurture employees throughout their time with a company."
Image by StockSnap