December 10, 2019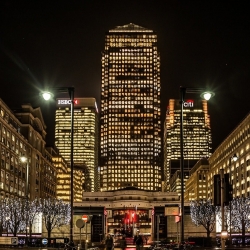 More than nine in ten banking and financial services professionals in the UK work beyond their contracted hours every week, according to a new survey — laying bare the extent of the City's always on working culture. Almost half, or 47 percent, said that they do not leave the office or take a break at lunchtime, according to the survey by Morgan McKinley. The recruitment firm canvassed the views of around 480 finance workers in an informal poll to come to its conclusions.
Among the respondents, 31 percent said they feel it is expected of them to work overtime, with only eight percent stating that they receive compensation for extra hours worked. Twenty percent of financial services workers said they work beyond their contracted hours by 10 hours or more on a weekly basis in order to cope with their workloads. Nearly two thirds (62 percent) of employees claim they are available on mobile devices outside working hours. Workers said they check their emails first thing in the morning and stay online during their commute home and in the evening, typical signs of an always on culture.
"Employees often don't take any kind of lunch break but feel obligated to work beyond their contracted hours," said David Leithead, chief operations officer at Morgan McKinley UK. "When they finally leave the office, they feel they should be available on mobile devices. "This feeling of 'not being able to down tools' can negatively affect an employee's well-being, causing mental burnout."
Morgan McKinley said its respondents from the banking and financial services sectors work in fields covering accounting and finance, compliance, human resources, IT and risk management. Overall, eighty-one per cent of all those surveyed worked in London. The majority of the respondents were at mid-management level (42 percent), followed by operational or executive level (27 percent) and senior management (17 percent).
Image by Ana Gic