June 6, 2017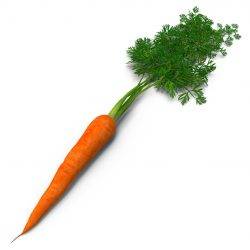 New research claims that, as a result of the UK's decision to leave the EU, nearly three-quarters of HR professionals (72 percent) expect the war for talent to intensify, and nearly two-thirds (61 percent) predict further difficulty recruiting senior and skilled employees over the next three years. The latest CIPD/Hays Resourcing and Talent Planning Survey of more than 1,000 HR professionals found that recruitment difficulties are already being reported by three quarters of HR professionals (75 percent), and nearly two-thirds (65 percent) agree that the skills needed for jobs in their organisation are changing. Professionals with leadership (58 percent), digital (54 percent) and commercial awareness skills (51 percent) are most likely to increase in demand over the next 12 months.
However, despite a recognition of the need for smarter, more targeted recruitment, less than a fifth (16 percent) say their organisation currently measures the return on investment of their recruitment activity. Similarly, over half (56 percent) say their organisations doesn't calculate the cost of people leaving the business, despite labour turnover at its highest since 2007.*
Claire McCartney, Associate Research Adviser at the CIPD, the professional body for HR and people development, comments: "Today's research highlights a mounting war for talent and the subsequent need for organisations to sharpen their focus on strategic recruitment and effective retention, to attract and maintain the skills they need in an increasingly competitive labour market. Brexit, and its impact on the labour market, should act as a stimulus for organisations to focus their attention on building a stronger, more productive workforce, by staying alert to potential changes in their skill needs and being agile in their response.
"However, they can't effectively do this unless they are measuring, evaluating and then strengthening their recruitment and talent strategies, based on a real understanding of their existing talent profile. Even the simplest forms of measurement can be effective, such as tracking the turnover rate of new hires, seeking feedback from candidates on their experience and monitoring the performance of new recruits. This will give organisations the insight to attract, select and retain people with the best skills and potential for their business."
The research also found that increasing competition for talent is highlighting the need for organisations to position themselves as an employer of choice. Almost nine in ten (89 percent) organisations said they have been making efforts to improve their employer brand in the last year. However, despite this focus on attracting employees, more than two-fifths (41 percent) believe the length of their recruitment process has led to the loss of potential recruits in the last 12 months.
Nigel Heap, Managing Director of Hays UK & Ireland, said: "As we move towards an EU exit, organisations should consider reviewing their recruitment strategies to help them secure access to the right talent. Although we are still faced with some on-going uncertainty, most sectors remain competitive so now isn't a time for complacency.
"Not only do employers need to evaluate how they are perceived in the marketplace so they can attract the people they need, they should also ensure they have sufficient measures in place so they are better able to justify their decisions, continue to secure investment for recruitment and respond to any changes. Organisations need to have an integrated talent strategy in place to support a targeted and measured approach to recruitment. With the skills required for roles changing and an emphasis on strong leadership, digital and commercial awareness skills, providing professional development and training is key to improving retention and helping to fill skills gaps."
Further highlights of the survey include:
61 percent strongly disagree or disagree that technology and automation has replaced some of the jobs in their organisation
Over half of organisations conduct all recruitment activity in-house, but there is an increasing trend to combine in-house and outsourced approaches (2017: 44 percent, 2015: 40 percent, 2013: 28 percent)
More organisations this year are currently offering and plan to offer apprenticeships. However, nearly a third believe that the current system of education is poor at equipping young people with the skills their organisation needs
The most popular method of selection this year is competency-based interviews, overtaking interviews based on CV/application forms in popularity
An increasing proportion of organisations use distance interview techniques such as telephone (2017: 65 percent; 2015: 62 percent; 2013: 56 percent) and video/Skype (2017: 52 percent; 2015: 46 percent; 2013: 30 percent)