June 8, 2015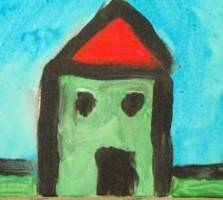 Last Friday was National Work From Home Day in the UK. Each year, the TUC and organisers Work Wise seem to take this as an opportunity to analyse data about the uptake of flexible working and arrive at the wrong conclusions. This year, its analysis of the ONS Labour Force Survey found that the number of people regularly working from home had increased by more than 800,000 since 2005, taking the total to over 4.2 million. These are solid enough data, but what are we to make of TUC General Secretary Frances O'Grady's conclusion that: "these figures show millions of British workers have adopted homeworking and are enjoying a better work-life balance, while saving time and money on costly commuting that benefits no-one"? There are several reasons to suggest that he's got that wrong to a large extent.
It ignores the issue of dramatically rising self-employment
According to a report from the Institute for Public Policy Research, self employment is the new normal for many workers. It found that 40 percent of the rise in job levels since 2010 has been in self-employment, so there is a structural change in the way many people work. By little or no coincidence the report found that there are now over 4 million self-employed workers in the UK, many of whom work in creative, technological, administrative and desk based roles and work from home as a matter of course. Another remarkable non-coincidence is the fact that nearly all of the growth in private sector employment over the last five years has been in self employment (650,000 people), according to the Government. For these millions of people, work from home isn't an alternative to commuting and the 9 to 5. It's all there is.
Policymakers are also wont to make this same error in assessing trends, claiming that there is an upsurge in small business, when actually there is merely an upsurge in the self-employed.
It doesn't account for the lack of growth in homeworking in certain regions and sectors
Most of the findings from the report (see below), underline just how patchy this supposed revolution in the way we work is. This is borne out by the fact that regions such as Northern Ireland and Wales and sectors such as the public sector are unwilling to increase their levels of participation in working from home, compared to South East England and the TMT and professional sectors respectively. These trends may also be partly explained by the massive growth in self-employment.
It ignores the technological and hierarchical drivers of growth in the level of homeworking
This is really a problem of definitions. If you ask somebody if they regularly work from home, it's perhaps unsurprising that over a fifth of white collar staff say they do (that may even seem low) compared to around one in fifteen of those in what the TUC refers to as elementary occupations. The uptake here is inextricably linked with the technological ability to work from home, and indeed anywhere, if only people are willing to allow the blurring of the boundaries between the workplace and where they live.
Key findings from the TUC analysis
The total number of people in employment has increased during the past decade, but this has been outstripped by the growth in homeworking, which has increased from 12.0 per cent of the workforce in 2005 to 13.7 per cent in 2015.
Although the South East has the most homeworkers, London has seen the greatest growth during the past decade, (+193,859), while the South West has the highest percentage of homeworkers (18.3 per cent).
At the other end of the scale, homeworking in Northern Ireland has dropped by 10,000 in the past ten years, down to 74,000, and there has been negligible growth in Wales.
The findings also show that homeworking is disproportionately taken up by men (62.8 per cent), partly because they outnumber women in self-employment, where more than two-thirds of workers are men (68.1 per cent).
Work from home is less common in the public sectors than might be expected, with just 8.0 per cent in health and 7.1 per cent in education working from home for example. Unsurprisingly, the wired-up information and communications industry has above average homeworking (17.7 per cent), while other white collar industries like the professional, scientific and technical sector (16.0 per cent) and real estate (14.4 per cent) also do well.
In contrast, only 7.0 per cent of retail staff work from home. The growth of online shopping has replaced counter staff with warehouse workers.
The ability to work from home is also strongly associated with occupational seniority, with one in five managers working from home (20.1 per cent) compared to about one in fifteen workers in the elementary occupations (6.7 per cent).