November 23, 2017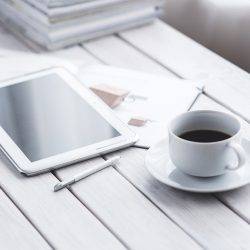 A new and dramatic wrinkle seems to be added to the process of Brexit talks every week. But rumbling underneath the political positioning are some fundamental problems for business. Perhaps the most startling challenge is the prospect of a cavernous skills gap. A lot of attention has been paid to the problems of low-skilled workers – the "left-behind" who voted for Brexit in the first place, and the migrants who are currently propping up the agricultural economy and doing the jobs that UK workers don't want to do. But a more pressing issue is the fact that for too long a large proportion of our skilled labour has been coming from outside the UK. This is not only in the form of skilled individuals who are recruited to work for companies and public sector organisations in the UK, but also in the way Britain outsources the manufacture of complex parts to companies in the rest of Europe.
Qualified successes
After Brexit – and already people are starting to drain away from the country – there will be virtually nobody to fill the gap between low skilled and unskilled labour at the bottom, and highly specialised professionals at the top.
This is because over the past 20 years the UK has lost the training habit for skilled technician-level people. The country will soon pay the price unless the government and the business sector can work together quickly to redress the balance.
First, we need to reduce our current obsession with the "traditional" academic education route, in which GCSEs lead to A-levels, which lead inexorably to university degrees. This has resulted in qualification inflation, whereby jobs that were once trained for through apprenticeships and college courses are now accessible only to graduates. Young people are racking up large amounts of debt in pursuit of degrees that will never "pay for themselves" in terms of large salaries. And yet there seems to be no alternative.
Second, we need to increase both the quality and status of technical education and training. It should not be the B-stream option for students whose A-level results are not good enough for university, but a positive choice that is seen to lead to solid employment opportunities.
It is ironic that, when polytechnics became universities after the Further and Higher Education Act in 1992, one of the first things they did was phase out BTECs and other sub-degree technical qualifications, passing them on to colleges of further education.
This sent out a clear message about the worth of these qualifications, and therefore of the benefits of pursuing them. Reversing this perception, and raising the profile and prestige of the technical training route, will require new leadership from the sector.
Staying put
Finally, there needs to be a fundamental rethink of recruitment, training, and HR policies on the part of employers. Recruitment has become very lazy: almost every job description now seems to start with the word "graduate". Training, too, has become truncated and superficial – so-called "apprenticeships" tend to last no longer than a year, and are more like work experience than developing the next generation of skilled workers.
It's as if employers have believed the hype about people who expect to move jobs every couple of years, and have given up rather than giving them reason to stay.
There are some honourable exceptions. Accountant and consultancy firm PwC introduced a Higher Apprenticeship that provides a work-based route to chartered accountant status straight from school. And Rolls Royce's engineering apprenticeships are successfully competing with top universities to attract talented young people.
The benefits to both sides are clear. New recruits are paid throughout their training – not a lot at first, maybe, but it's better than accumulating debt. And the companies can train them in precisely the skills and behaviours they need. In addition, if the trainees are treated well and can see a clear path to progress through the company, there is little reason for them to leave. Employers can continue to reap the benefits of their investment.
There will always be people for whom a traditional academic education is the best choice, and jobs that are particularly suited to graduates. Similarly, there will always be people who are naturally inclined to move about, eager to change jobs, employers, and even careers at regular intervals. But there is no reason to assume that everyone is like this – and nothing to suggest that it would be good for employers or the economy if they were.
If nothing else, the spectre of Brexit has at least forced many within the UK to take a long, hard look at our highly unbalanced economy and recognise where we have let things slide. Whatever happens in the future, the balance has to be restored, and that means starting now.
______________________________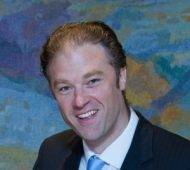 Andrew White is Associate Dean for Executive Education and Corporate Relations, University of Oxford. This article first appeared on The Conversation.