November 23, 2017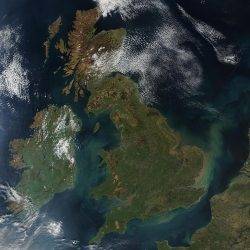 Yesterday, the Chancellor Philip Hammond announced the details of the UK government's latest budget. While Brexit inevitably cast its shadow over the whole thing, there were a number of announcements relevant to the workplace, construction, tech and built environment sectors, many of which have been broadly welcomed by commentators, industry bodies and experts. Among the announcements in the budget were new plans for infrastructure and planning, skills and training, the environment, productivity, AI and regional development.
Ian Brinkley, Acting Chief Economist at the CIPD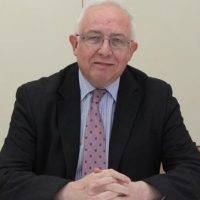 The new OBR figures on both growth and productivity make for grim reading. With forecasts cut for both in every year, the measures announced in the Budget today don't seem to meet the scale of the challenge that the country faces. We need a bold package of reforms and radical investment in skills to tackle the productivity crisis. Today's announcements amount to little more than a sticking plaster on a problem that needs major surgery.
While there is welcome investment in infrastructure, those commitments are once again undermined by the piecemeal approach to skills investment. We welcome the commitment to a National Retraining Partnership and the investments to support Unionlearn, but overall the investments announced today don't come close to reversing the historic decline in public funding for adult skills and life-long learning. If the Government wants to build an economy that is 'fit for the future' then we need a much greater investment in the skills agenda, including how skills are used in the workplace. The CIPD believes that at least 5 percent of the National Productivity Investment Fund should be allocated to boosting investment in skills, and particularly for life-long learning.
The Government's Industrial Strategy provides them with another opportunity to make bold, meaningful investment in skills that will boost the UK's productivity growth and the outlook for living standards.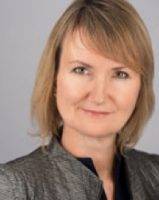 Tina Hallett, Government and Public Services leader at PwC
The industrial strategy needs to close the gap between London and other regions – it needs to be localised, spanning skills, infrastructure, business support and backed up by further fiscal devolution. Cities in the Midlands and North of England are amongst the fastest improving cities in this year's Good Growth for Cities Index driven by jobs growth, highlighting the increased pace of recovery in major urban centres in the UK outside the South of England.
Sarah Weir, CEO, Design Council
Today's Budget made a number of positive announcements including the £2.3 billion invested into R&D, the development of the National Retraining Scheme, £84 million to upskill 8,000 computer science teachers, £42 million to pilot a teacher development premium for teachers working in areas that have fallen behind, investing £15.3 billion in housing and £204 million for innovation and skill in construction.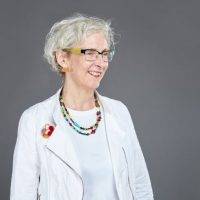 If we are to deliver on these areas, from skills, to housing, to new technologies then we have to value design. Design will be central to delivering the houses we need, the skills we require and the technologies we use. The cut in the growth forecast shows that we have to invest in the productive areas of the economy. Our upcoming research on design skills will make clear that people who utilise design skills are significantly more productive than the average worker, delivering almost £10 extra output per hour.
The Budget was an important step forward in setting out how we build an economy fit for the future, and we are looking forward to supporting and collaborating on a number of the measures. If we are to create the high-value jobs, build the homes people need and take advantage of the technologies we are investing in, we have to value and invest in design.
We appreciated hearing the chancellor's announcements today on education, lifelong learning, as well as research and development. All of which demonstrated the Government's readiness to tackling the challenges of our future economy. However, more needs to be said about design. The speech, which focussed on science, innovation and emerging technologies, did not mention design at all. This was disappointing, particularly as we know that design contributes over £71 billion to the UK economy, and that there is an ever-increasing skills gap. To deliver an agenda that creates long term growth and boosts productivity we must also realise the importance of design.
Alan Laing, Managing Director, United Kingdom and Ireland at Sage
We welcome the government's additional funding and support for digital skills and retraining programme with the CBI and TUC – particularly in computer science and those jobs augmented by technology. In this "technological revolution", we must enable the UK to accelerate its ambition of closing the skills gap; and ensure all Small and Medium sized businesses receive the necessary support at local level to upskill workers and adopt readily-available technology applications to potentially unlock £39.9bn for the UK.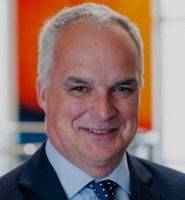 We welcome the £500m investment into the UK's technology sector, universities and R&D, but cannot overlook the need to invest in a wider understanding around bias and ethics to ensure that we are fully aware of how these technologies are being developed prior to applying them to our businesses.
There is absolutely no need to fear AI if it is approached with the correct framework in mind, such as the ethics of code Sage produced. Sage research recently revealed public and business understanding of AI is optimistic: 4 out of every 5 people believe this technology has the potential to make their lives better. Technologies like AI have the power to augment human intelligence, support productivity growth and certainly will not displace jobs if we have flourishing economy.
Almost 50 percent of the UK population have no idea what AI fundamentally is, and therefore we must ensure that appropriate attention is paid to the need for investment in education and skills. Sage are focused on developing AI to support every business, therefore we need a much more diverse approach to skills development – every child should have the opportunity to experience AI, to help upskill the UK's next wave of workers and entrepreneurs.
We're pleased to hear the Chancellor acknowledge that productivity is at the heart of the Treasury's focus – and welcome news of the extension to the productivity fund. The UK's productivity levels for small and medium businesses, the backbone of our economy, have become a postcode lottery – and that has been echoed by the OBR today. Our research shows the most productive local authority is now four times more productive than the least. It also demonstrate that if productivity was increased by just 5 percent an extra £33.9 billion would be added to Britain's GDP per year.
Despite creating 73 percent of all new jobs since 2010, our entrepreneurs simply aren't being given the level playing field that they require to flourish, meaning a fundamental refresh to the government's current one size fits all approach is required – from White Hall to Town Hall.
We hope Monday's publication of the Industrial Strategy White Paper will be the vehicle to achieve this – bringing with it a heightened focus on a flattening productivity, which will be critical to the Chancellor's vision of a Global Britain.
Steve Wainwright, VP & GM, EMEA at Skillsoft:
It's promising to see real action being taken by the government to increase the UK's digital skills, not just in the education system but also for those already in employment. Supporting the existing workforce with comprehensive re-training opportunities and certifications will significantly improve the UK's productivity by helping employees stay on top of the changing IT landscape while validating their skills and knowledge.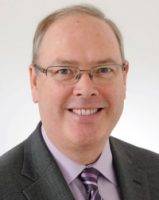 Andrew Sentance, senior economic adviser at PwC
Disappointing productivity growth is expected to continue to dampen the outlook for the UK economy. And as a result, the medium term growth forecasts have been downgraded by the OBR. There were some modest measures in the budget to support training and transport infrastructure. We will hopefully hear more when the government's Industrial Strategy is launched on Monday.
IPSE
Today – in announcing that the government will consider the impact of IR35 in the public sector before consulting on any changes to the private sector, and maintaining the VAT threshold – the Chancellor heeded IPSE's grave and concerted warnings and delivered a victory for the self-employed. We know that, since their implementation in the public sector in April, the IR35 changes have caused widespread damage. By contributing to a comprehensive and meaningful consultation which accurately reflects IR35's disastrous impact, we will continue to press the case that the self-employed should be supported, not stifled.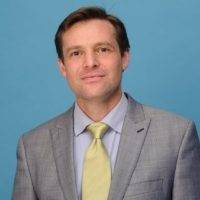 Toby Buscombe, Global Head of Infrastructure at Mercer
We welcome the Government's announcements on a range of new infrastructure initiatives. Depending on the detail of individual projects and how they are to be financed this could be good news for a range of institutional investors. Infrastructure investment can provide a portfolio enhancement for many investors by diversifying away from traditional financial market risk whilst adding a source of return stability and value preservation.
Donna Biggs, Head of SME at Mercer
As highlighted by the Chancellor, SME businesses provide jobs for over half of the private sector UK workforce. With forecasts of the economy slowing over the next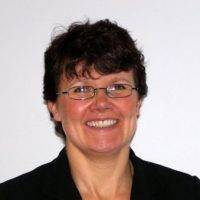 three years and increased administrative and cost burdens such as pensions auto-enrolment, and increased NI contributions on the way, any relief, however small, will be welcome. These include holding the VAT threshold at £85K rather than starting to bring it in line with the rest of Europe, and the confirmed changes to the implementation of the business rate revaluation including a three year review cycle rather than five year.
In addition, investment in funding for smaller house building projects and new technology start-ups as well as funding for training focused in this area will help drive growth in these sectors. The positives may be met with caution though as the Chancellor is very clear that the VAT threshold rate is only on hold for two years and there will be consultation taking place on its future design.
Ion Fletcher, Director of Finance Policy, British Property Federation
The UK is particularly good at attracting overseas investment capital, much of which goes towards regenerating our towns and cities. Not only does this result in better places to live and work, it supports thousands of jobs in industries as varied as construction and leisure. We are deeply concerned that the Chancellor's announcement on Capital Gains Tax, which will now apply to non-resident investors, will jeopardise this much needed investment. There is, however, an envisioned exemption for institutional investors, which will need to be carefully considered to ensure investment keeps flowing to the UK.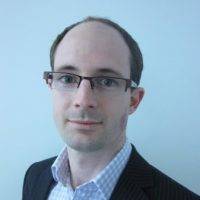 The BPF was one of the signatories to the letter to the Chancellor asking for business rate reforms to be brought forward. We are delighted that this has been listened to and that the change to CPI and more regular revaluation will be felt sooner by businesses across the country. It looks like business rates self-assessment, which had seemed the government's preferred approach, is off the table for now.
The announcement of a new Clean Air Fund is welcome news, and local authorities should think innovatively about how they can improve air quality. Given the strategic powers of regional mayors, it would be helpful to see them encouraged to take a leading role in this and to work together across local authority borders. We also await more detail on how this fits with the priorities in the Clean Growth Strategy.
Following the publication of the Automated and Electric Vehicles Bill, Government is continuing with its support for low-emission vehicles. A significant increase in the number of charging points will have implications for how developments are designed, as well as for the opportunities for freight and logistics. While installing charging points along the Strategic Road Network will encourage wider uptake of electric vehicles, often investment is needed on smaller, individual developments and we would like to see some of the new Charging Investment Infrastructure Fund allocated to these.
Clarity on carbon pricing is welcome, given that the price differs across a number of policies depending on the payer. However, not raising the price may be a missed opportunity to incentivise energy efficiency and low carbon generation. We look forward to working with government on improvements to the exemptions to the Climate Change Levy for landlord-tenant situations, and seeking clarity on the definitions.
Poor connectivity between cities, particularly in the north of England, is a huge barrier to growth and is a constant complaint of businesses and investors in the region. The £1.7bn Transforming Cities Fund is a significant sum and provides real opportunity for metro mayors not only to invest in transport projects in their own regions, but also to work together for the benefit of greater investment and productivity.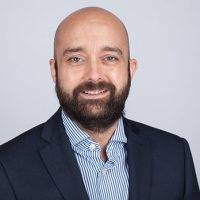 David Clift, HR Director, totaljobs
The focus on skills came across loud and clear in today's budget. Chancellor Philip Hammond's assessment that 'backing skills is key to unlocking growth nationally' recognises the need to bridge a skills gap, and invest in areas outside of London. The move to create a new National Centre for Computing and triple the number of computer science teachers is a positive step in the right direction to address a recognised national skills shortage in computing. The announcement follows recent reports that more than half of England's secondary schools did not offer GCSE computer science in 2015-16.
At the same time the Chancellor's boost to investment in maths will help future-proof the workforce, whilst the investment in the construction sector will also help address a skills gap ahead of the UK's exit from the EU. A greater provision for retraining during working life is another forward-thinking step – and one that is very much in line with the trend that sees millennials more inclined to 'job hop' than previous generations.
Overall, Chancellor Philip Hammond's budget has wide-reaching implications for training and employment – and a much needed strategy to bridging the skills gap.
Main image: the UK from space by Jacques Descloitres, MODIS Land Rapid Response Team, NASA/GSFC (NASA Visible Earth) [Public domain], via Wikimedia Commons