April 28, 2015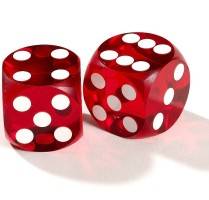 As was reported recently, gamification remains practically unknown to many managers yet companies like Nike, Microsoft, Samsung and eBay are beginning to see it as a useful tool. Generally adopted by marketing and sales professionals, gamification can also influence behaviour, increase productivity and improve wellbeing. Gamification is all around us, even if we don't always notice it. It's used in sales competitions, frequent flyer programmes and marketing initiatives. So what is gamification? In short it's the concept of applying game mechanics and game design techniques in order to engage and motivate people to achieve their goals. It's about turning something potentially mundane into a game – similar to many ingenious mothers who might turn cleaning a room or washing dishes into a game for their children.
Probably the best way to learn about Gamification is to look at some of the existing examples of how companies use it. By designing a Gamification system that motivates people to do their core job better, productivity will improve.
A good example is the Arcaris's gamified system aimed at call centres. It provides companies with a game system that uses leader boards, statistics, levels and key performance indicators (KPIs). Results demonstrate that turning a rather boring and stressful job into an online game motivates people to improve their service quality and response speed quite significantly. The focus then changes from'yet another customer' to a chance to score points and get promoted on the leader board.
An even better example of enhancing productivity is that of intensifying knowledge-sharing and collaboration using the 'Who What Where' system introduced at Deloitte. It motivates consultants to get to know one another and encourages them to share information about their clients, their projects and experiences, making it much easier to find others who can advise them on particular markets, clients and types of projects. How often do we reinvent a wheel, just to realise that our colleagues in another country have already found a better solution two years earlier?
Efficiency
There are certain necessary activities and tasks that we all have to do at work and gamification seems to work very well by motivating employees to be more efficient in these areas. One of them is of course answering e-mails. People take hours writing messages and clearing their inboxes. As our own study shows, answering e-mail is one of  the lowest value tasks employees can engage in. An application called 'E-mail Game' measures the time you spend in your inbox.You then get points for quickly responding of your emails either by answering or deleting them.
A more proactive approach to e-mail traffic comes from enterprise software consultancy firm Seriosity which has developed a system called Attent which introduces currency into the e-mail world. Every time you send an e-mail you need to spend your 'money'. It can get very costly if too many staff members are copied into the message so employees become more considerate about who really needs to be included.
Operations
Gamification is also a great motivator for all these things we are asked to do, but don't necessarily want to do.Competitions are a reward system seems to provide the perfect solution to improving corporate training completion or speeding up induction processes.
As for our Workplace Strategy team at JLL, we experiment with elements of gamification across the firm. So far we have managed to significantly improve survey response rates by creating leader boards and allowing teams across the company to compete against one another. Simple trick, but the quality of our data has never been better.
Cost savings
We would all be very surprised if Google was missing from the list. The tech giant introduced a great travel and expense system that assigns a fixed amount of money for travel and allows you to give anything you don't spend to charity or cash out at a discount.
From turning off lights and electrical equipment to recycling – if you can measure it and can assign it to a group of people, you can turn it into a game.
Power of Numbers: Innovation, Collaboration and Quality Assurance
One of the best examples of gamification I have encountered is from The Department for Work and Pensions who created Idea Street, a virtual stock market where people can post ideas and later buy and sell shares and trade in them. An even more impressive example of mobilising a massive amount of employees comes from Microsoft. The software giant organised a company wide competition for finding errors in its software translations named the 'Language Quality Game'.  Thousands of employees from all over the world spent thousands of man hours finding bugs. Microsoft managed to turn, what would have been a fairly tiresome task into entertainment rather than a chore by allowing employees to earn high scores in the game. A team of employees from Japan took it so seriously that they devoted a number of days solely to this task, just to get ahead their office on the company leader board.
It's not a huge task to successfully build staff engagement and encourage collaboration and knowledge sharing with the help of gamification. How many companies have dead intranet websites? ASAP software company has implemented a very interesting game system asking people to sign up and contribute to the company forums. Providing award points and creating leader boards has turned the company intranet in to an extremely lively space, where experts fight for a chance to share their knowledge and advice.
Games Everywhere!
Once you know about gamification, you will start noticing hints of it everywhere. You will notice the Uber driver rating you as a client, you will see the progress bar the next time you update your LinkedIn profile and after a while, hopefully, you will start thinking like a game designer. You will start asking yourself the key question – "how can I make it more fun?"
______________________________

Maciej Markowski is associate director in the Workplace Consultancy team at JLL, based in the London office. His background spans within workplace field, working for companies like CBRE and DEGW. He has international experience in corporate workplace, and change issues, advising major corporations on their workplace research, strategy, and change management.