September 22, 2015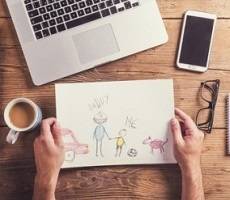 The financial sector is well represented in this year's annual list of Top Employers for Working Families as announced by charity Working Families. American Express, Barclays Bank, Citibank, Deloitte and Lloyds all made the list, while just two public sector organisations Ministry of Justice and Southdown Housing Association were in the top ten. Employers with up to 250 employees that reached the Small Employer's Benchmark – ranged from law firm Sacker & Partners LLP to Bristol Students' Union.  To enter the awards, which are sponsored by Computershare, organisations must complete a benchmark survey which examines in detail their flexible and family friendly working policies and practices. As flexible working becomes embedded in more organisations, Working Families is calling on employers to 'adopt a 'flexible by default' approach, to continue the rise in flexible working and help everyone to achieve a work life balance that works for them.'
Now in its sixth year, the 2015 benchmark was the first in the series to take a look at the way organisations are setting up their Shared Parental Leave schemes. Top-scoring benchmark entrants gain a place in the final published list of thirty Top Employers for Working Families. And the highest-scoring entrants who have won through to the final official list are:
The Top 10 Employers for Working Families (A-Z)
American Express
Barclays Bank PLC
Centrica
Citi
Deloitte LLP
DWF LLP
EY
Lloyds Banking Group
Ministry of Justice
Southdown Housing Association
Top 11-30 (A-Z)
Addleshaw Goddard LLP
Aimia
Chelsea & Westminster Hospital NHS Foundation Trust
Computershare
Hogan Lovells
iCrossing
KPMG LLP
National Assembly for Wales
Oliver Wyman
Pinsent Masons LLP
Royal Mail Group
Santander UK
Simmons & Simmons
Sysdoc Limited
The London School of Economics and Political Science
The Scottish Government
The University of Lincoln
UBS AG
Wales & West Housing
Westfield Europe Limited
Employers with up to 250 employees could opt to enter a tailored Small Employer Benchmark.  The benchmark for small and medium employers is now in its third year and demonstrates that good practice and innovation are flourishing in this sector. Organisations who have made the final list in 2015 are:
The Top 10 Small Employers for Working Families (A-Z)
Brand Learning Group Ltd
Bristol Students' Union
CiC Employee Assistance)
Edison Investment Research Ltd
Effective HRM Limited
iCrossing
Parental Choice Ltd
Sacker & Partners LLP
Solve HR Ltd
Workpond
Top-scoring Small Employer Benchmark entrant Sacker & Partners will be named as the overall Top Small Employer for Working Families.
Sarah Jackson, Chief Executive of Working Families said: "Working Families congratulates the top 30 organisations and top 10 small employers who have gained a well-deserved place as a Top Employer for Working Families.
"In a working environment where the Right to Request flexible working and Shared Parental Leave are now a reality, these employers have shown leadership and innovation in their policies and practices, and will reap the rewards of attracting the best talent and having a loyal and engaged workforce."
Julian Foster, Managing Director at Computershare said: 'The best employees have rounded existences, and the best employers do not force their staff to compromise their commitment to their families, so congratulations to all the winners of these important awards.
Flexible working creates happier and healthier workforces that are hardworking, committed and loyal, and it's great to have had another chance this year to share ideas and reward those organisations that empower their employees."