April 16, 2020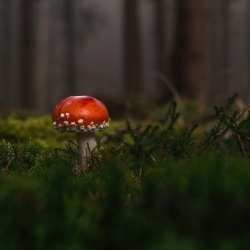 A new report from HR software provider Breathe, suggests that the cost of toxic workplace culture is around £15.7 billion per year in the UK. The report, The Culture Economy 2020 (registration), claims that 1 in 5 (21 percent) of SME employees alone quit their job due to poor workplace culture last year.
The report suggests that one-third (33 percent) of SME decision makers experienced or witnessed workplace bullying in the past year. In addition, 31 percent of business leader respondents experienced or handled harassment cases in the last year. Interestingly, most employees (57 percent) reported that senior management handled the situation poorly.
Despite this, the percentage of people quitting their jobs due to poor workplace culture is down 13 percent in comparison with data from 2018 – outlining businesses are making this more of a priority.
The report details due to Covid-19's widespread impact – whereby millions of British jobs could be axed and the majority of British workers are having to work from home – creating an engaged culture must remain front of mind for businesses alongside cashflow.
Other findings:
Harassment in the capital – almost half (48 percent) of London employees reported experiencing harassment in the last year, with 36 percent of Londoners admit to leaving a job because of the culture

This figure for bullying was highest among male respondents (24 percent), with London workers reporting highest cases of foul play among those surveyed (39 percent)
Employees: 21 percent witnessed bullying in the past year and a further 20 percent (1 in 5) were involved in harassment cases

Trust in management is worryingly low – around 1 in 10 employees (13 percent) lack trust in company leaders, and of these 56 percent report they don't feel adequately supported by management

Only 15 percent of UK workers have a 'lot' of trust in their company leaders (down from 23 percent in 2018)
Of those who did not have trust in their management, over half (57 percent) said that they did not appear to know what they are doing followed by 56 percent who said that they did not feel supported by them
Toxic culture fuels staff churn – women are more likely (23 percent) to leave a job due to culture than men (18 percent)

Generational split: the 18-34 cohort cited a far higher percentage of culture-related resignations (23.5 percent) in comparison to mature counterparts (aged 35+)
Interestingly those who quit their job due to toxic company culture was more common in the tech sector (36 percent) than any other
Image by ju-dit