February 14, 2020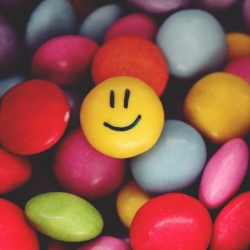 New research has been published aimed at understanding trends, practices and priority areas for improving employees' experience and creating better places to work. The report, Roundel 2020 (registration required), was commissioned by employee engagement firm Home and asked HR and internal communications professionals about issues such as integrating new employees into the organisation ('onboarding'), performance management, diversity and inclusion, and health and wellbeing.
According to the report, these are the main trends that HR and communication professionals will be focusing on over the next five years in an effort to improve retention and help employees find purpose in their work:
54 percent of respondents are focusing on an improved onboarding experience
43 percent are focusing on better performance management
40 percent are striving to improve diversity and inclusion, with a big focus on LGBTQ+, BAME and people with disabilities
39 percent are implementing more robust mental health and wellness initiatives
34 percent are focusing on better internal communications between senior management and employees
The research also suggests one in five employers see creating a so-called employee value proposition (EVP) – which sets out the package of rewards that the organisation offers staff – as their top priority in 2020. Nearly 64 percent of respondents stated that they do not currently have a clearly articulated EVP.
Martin Fitzpatrick, a Senior Internal Communications Business Partner at BT said: 'It seems that finally, we're all waking up to the fact that providing people with a meaningful connection to work has far more impact than shiny newsletters, free gyms or new e-learning platforms.'
Image by TanteTati