June 15, 2023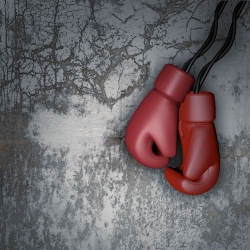 A survey of 2,000 full-time employees has revealed that almost two-thirds (64 percent) of workers have been in a workplace where there has been conflicts between colleagues, with 15 percent subsequently looking to change roles. The research, conducted by communications consultancy Magenta Associates, also found that opposing personality types (47 percent), lack of communication (43 percent), and management styles (38 percent) are the most likely causes of workplace conflict.
In Magenta's study more than half (51 percent) reported that 'different personality types' either had or was currently causing conflict in the workplace. A further 40 percent said they were suffering with stress, and 15 percent had already resigned from their job as a direct result of workplace conflict.
Understanding the underlying causes of conflict and promoting open communication are crucial for effective conflict management. However, a CIPD survey recently revealed that 24 percent of employees feel that challenging issues like bullying and harassment are ignored within their organisation, indicating a management problem. Additionally, the same CIPD survey found that 32 percent of individuals who experienced conflict reported that their people manager exacerbated the situation, while only 40 percent of people managers received training in people management skills.
These findings strongly suggest a severe disconnect between senior management teams and their workforce, according to Magenta Associates managing director, Jo Sutherland, who also believes that despite an evolution of work over the past three years, a hierarchical problem in the workplace still exists.
She said: "There is often a mismatch between how important the organisation thinks communication is, and how well it communicates with its people. This is an ongoing challenge and one that is particularly important as organisations meet the dual challenge of managing rapid change and communicating with an increasingly diverse and dispersed workforce. Effective communication and conflict resolution is essential in supporting employee wellbeing, engagement and productivity. Conversely, a lack of communication – or at least an acknowledgment of simmering conflict – leads to feelings of disengagement and a fall in wellbeing and productivity. It will also impact talent retention. A supportive working environment can greatly enhance our experience of work; conflict can seriously undermine it."
Magenta's research is part of its 'People Matters' campaign. The company is researching conflict in the workplace, with the aim of providing a blueprint for an effective management and communications framework for diverse organisations against the backdrop of the ever-palpable talent shortage. The campaign centres on several areas such as intergenerational conflict, workplace conflict, and a disconnected workforce.