August 22, 2016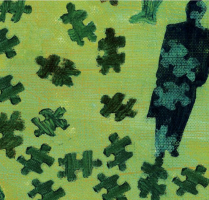 A new study from Aon Employee Benefits claims that UK employers are less likely than other employers in the EMEA region to have a defined workplace health strategy with just 37 percent understanding the impact of their employees' health issues. The 2016 EMEA Health Survey suggests that UK employers are less likely than others in the Europe, Middle East and Africa (EMEA) region to have a defined health strategy (30 percent vs 40 percent). The survey also claims that UK employers' actions are out of line with their actual concerns. 63 percent believe their top issue is managing stress and mental health issues, while 51 percent suggest that physical health is their second highest health and wellbeing priority. However, more employers have physical and social programmes to support employee wellbeing (57 percent and 55 percent respectively), while just 41 percent have an emotional or psychological programme in place.
Matthew Lawrence, Chief Broking Officer, Health & Benefits UK and EMEA for Aon Employee Benefits, said: "Several influences are starting to drive home to employers the importance of addressing health and wellbeing. Our survey shows that 93 percent of UK employers agree that they are responsible for influencing employee health and changing behaviours – an increase of over 15 percent on the 2015 figure. Unfortunately, poorly thought-out strategies waste expenditure if they aren't underpinned by data. Using data and analytics is imperative as this informs the employer about the overall health of their employee population. Using the data sets available to build a foundation level of risk profiling means informed and targeted decisions can be made around the future wellbeing strategy – and how the provision of benefits and health related services can be integrated effectively in the future. Once a programme is in place, other factors like communication and personalisation will also be key to effective delivery."
Aon's 2016 Health Survey claims to be the first and largest of its type, with 500 HR directors and risk managers responding from 22 countries across EMEA. Overall, the findings pinpoint areas for improvement and make recommendations to increase the take-up of health benefits to improve measurement of the impact of workplace health initiatives and to maximise the return on investment that firms make in employee health.