August 11, 2020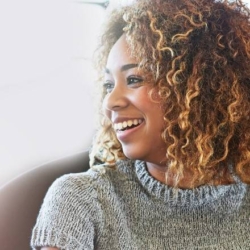 Business leaders around the world have focused on protecting their employees in their immediate COVID-19 response, with UK CEOs leading the pack on mental wellbeing support. Some 93 percent of UK CEOs (92 percent globally) prioritised protecting employee health and safety over everything else. However, UK CEOs were found to have been significantly more focused on their employees' mental wellbeing than their global counterparts, with 90 percent providing wellbeing support and initiatives, compared with 61 percent of CEOs globally.
In addition, almost a quarter of CEOs globally (24 percent) provided additional financial support to their employees – this proportion was the same in the UK. The findings come from a PwC survey of CEOs that explores how business leaders have responded to the pandemic.
The survey claims that UK CEOs also contributed to the societal response. Almost half of UK CEOs (49 percent) contributed resources, such as financial resources, volunteers or essential goods to response efforts, compared with 42 percent of CEOs globally. In addition, 15 percent of UK CEOs sourced and/or manufactured medical supplies for healthcare providers ( 13 percent globally).
A digital future
The findings show that the pandemic has rapidly increased the adoption of digital working practices and is driving significant changes to business models, many of which CEOs expect to become the new normal. Almost nine in ten UK CEOs (86 percent) see a permanent shift towards more remote working and over three quarters of UK CEOs (77 percent) believe COVID-19 has accelerated an enduring shift from traditional human labour to automation.
For many CEOs surveyed, the greatest opportunity to emerge from the pandemic is the acceleration of digital adoption and remote collaboration by their workforces and customers. UK CEOs say they are prioritising digital adoption (24 percent), virtual products and services (15 percent), as well as reorganizing their workforce to be more flexible (15 percent).
Of those surveyed, almost two-thirds of UK CEOs (69 percent) predict a decline for the global economy, in line with the global view. They are, however, more bullish about their own revenue growth prospects, although there is a 7 percent drop from PwC's 23rd CEO Survey, published in January, which was already the lowest result for 6 years.
A challenging road
Kevin Ellis, Chairman and Senior Partner, PwC UK, said: "Alongside the devastating humanitarian impact, COVID-19 has created some of the greatest challenges faced by business for generations. Against this backdrop, our survey suggests that UK businesses are ahead of the pack in recognising the toll the pandemic is having on their workforce. We have a challenging road to recovery, and few businesses can survive without a healthy and motivated workforce. While there are many difficult decisions for business to make in the short and medium term, it's critical we continue to invest in health and wellbeing to protect the workforce of the future.
"While a large majority of UK and global CEOs believe COVID-19 has accelerated a long-term shift to more remote working, a blend of office and home working is most likely to be the future norm.  There are many benefits of people coming together face-to-face, particularly when it comes to learning and innovation.
"Automation will continue, but the pandemic has highlighted the inherently human skills that AI cannot mimic, such as resilience, adaptability, empathy, creativity and critical thinking. By enhancing skills, we can circumvent job losses and help businesses build back from the pandemic. Our findings further reinforce the need to ensure that Government, business, local enterprise bodies, trade groups, schools and colleges work together to deal with the acute skills challenge."