August 11, 2020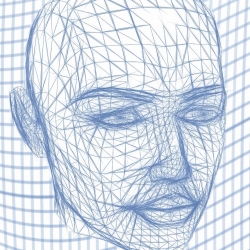 The UK is facing an AI skills gap that could leave companies struggling to compete with rivals from across the world, a new Microsoft report claims.  The research, entitled AI Skills in the UK, also found that businesses in this country use less AI than firms overseas, and when they do it tends to be less advanced. UK organisations are also less likely to be classed as "AI pros" compared to the global average (15 percent versus 23 percent), and the UK has a higher failure rate of AI than the global average (measured by the number of projects generating no commercial value – 29 percent versus 19 percent).
According to Microsoft, the findings raise concerns that as the world starts its recovery from the Coronavirus pandemic, companies in the UK will fall behind rivals from Europe, the Americas and Australia because of a lack of AI skills. Analysis from IDC revealed that AI and cloud technology will play a significant role in helping businesses and societies deal with the disruption created by COVID-19, while separate research by Imperial College London highlighted that businesses must ensure they can respond to change and adapt. Previous findings from Microsoft UK showed that organisations embracing AI outperform the competition by 11.5 percent.
AI Skills in the UK looked at the UK-specific data from a global AI skills study led by Microsoft EMEA. That survey included the views of more than 12,000 people in 20 countries, including Germany, Italy, Spain, Australia, Brazil, South Africa, the United States and Canada. It focused on AI capabilities and adoption levels around the world to understand the progress organisations are making, and the challenges they are facing in preparing their workforce for an AI-driven world.
Key findings:
Thirty-five percent of UK business leaders believe there will be an AI skills gap in the next two years, while 28 percent believe we're already experiencing one (above the global average of 24 percent).
The research also uncovered a concerning lack of AI re-skilling of the UK workforce to address this skills gap. Only 17 percent of UK employees say they have been part of re-skilling efforts (far less than the global figure of 38 percent). Additionally, only 32 percent of UK employees feel their workplace is doing enough to prepare them for an AI-enabled future (well below the global average of 42 percent), compared to 68 percent who do not (compared to 58 percent globally).
Just over half (52 percent) of UK employees are using AI to work faster and smarter, compared to 69 percent of employees globally.
Companies in the UK are more likely to be using AI to drive operational efficiency and free up people from basic tasks but less likely to be deriving new product innovations or happier customers from AI projects. Unfortunately, this puts the UK at a disadvantage, as businesses globally are shifting from focusing AI on driving short-term efficiencies to pursuing higher added-value benefits.
Sixty-one percent of UK managers say they're?focusing on the AI they implement, compared to 39 percent who say they're focused on their?people and how they work?with AI.
Globally, this trend is reversed – 44 percent prioritise the technology, compared to 56 percent who focus on the people.
However, one encouraging result is that UK organisations are on par with their global peers when it comes to reported successful AI projects (68 percent versus 69 percent).
UK companies understand they need to use AI in order to remain competitive but many are not spending enough time or money to ensure their staff can use and build AI-based solutions effectively. A lack of budget (34 percent) was cited as the top barrier to AI reskilling in the UK, followed by unclear return on investment (28 percent).
Chris Withers, Head of AI and Advanced Analytics for UK Financial Services at EY, said: "Many companies struggle to move AI projects from proof of concept to production. To succeed, firms must put sufficient resource and expertise into educating employees, and help them to embrace new innovations, thereby creating champions for AI-enabled change."
The use of AI is critical for businesses as they attempt to weather the economic storm created by COVID-19. The EY Item Club has predicted that the UK economy may not return to its pre-lockdown size until 2024, with the economy shrinking 11.5 percent this year.
Lord Clement Jones, former Chairman of the House of Lords Select Committee on Artificial Intelligence, added: "The recent pandemic is significantly accelerating the demand for digital skills. Meeting this demand cannot just be a top-down process pushed by business leaders, it requires an enormous bottom-up effort from individuals at all levels who are self-motivated to improve their digital and AI-augmented skills. As leaders rethink their business operations, there will be much more focus on staff learning and adaption, to take an ongoing agile approach to this new world of work."