June 11, 2018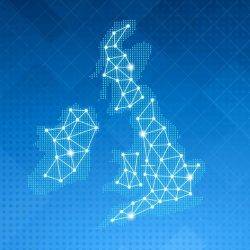 Businesses looking to invest outside of London may be deterred by the UK's still unreliable digital infrastructure or below-average internet speeds in many areas. New data from GoCompare reveals the UK locations with the best digital infrastructure for businesses keen to relocate. The study suggests that soaring costs in the capital and post-Brexit uncertainty are combining to create a dynamic environment for businesses in the UK's regions. A CBI report estimated that a total of £208bn in revenue could be unlocked if the regions are properly invested in. Already, 68 percent of investment in digital tech went to businesses in regional hubs outside of London.
With this in mind, it is more important than ever to ensure that businesses across the country have equal access to high-speed internet, and that digital infrastructure is properly invested in. However, the County Councils Network's (CCN) April report indicated that two-thirds of the UK has below-average download speeds.
It is clear that technological investment is desperately needed, so which cities are the best for innovative businesses seeking to grow outside of London?
The new data from GoCompare compares and contrasts 57 major business hubs across the UK, taking into account an array of digital infrastructure such as WiFi availability, Broadband speed and mobile/4G coverage. The results were collated into an interactive visualisation where you can see the overall ranking or sort cities by the three connectivity criteria.
The 10 best-connected cities
Unsurprisingly, some of the biggest cities in the UK are also the most connected. However, there are some surprises in the top 10.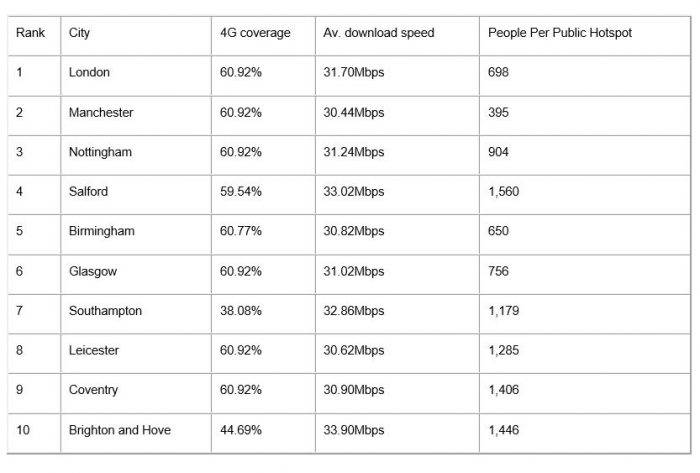 The worst-connected cities
The worst-connected UK cities are spread across the South of England, Midlands and Wales. Where these cities fail in mobile and broadband connectivity, some make up for it by offering a higher number of public WiFi hotspots per person.