June 11, 2018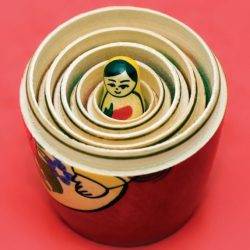 A report published by Royal Society for Public Health in partnership with the Calouste Gulbenkian Foundation has revealed the extent of ageist attitudes across the UK, and how they harm the health and wellbeing of everyone in society as we grow older. RSPH is calling for action to tackle inter-generational isolation, end the stigmatisation of older people, and undo the media clichés that keep ageism alive and well. RSPH evaluated ageist attitudes across 12 main areas of life, finding that the public are most ageist about memory loss, appearance, and participation in activities (both physical and community). The report highlights the extent to which old age is viewed by many as a period of decline and ordeal, and calls on stakeholders in the media, government, voluntary sector, and schools to take action to reframe the way our nation views ageing in a more positive light.
Key findings of the report include:
Ageist views are held across the generations, but are most prevalent among millennials (aged 18-34), who have by far the most negative attitudes to ageing of all the age groups
Almost a third of the public (30%) believe "being lonely is just something that happens when people get old", while a quarter (25%) of 18-34 year olds believe it is "normal" for older people to be unhappy and depressed
Two in five 18-24 year olds (40%) believe there is no way to escape dementia as you age
In order to target the sources of destructive ageist attitudes in society, RSPH is making a number of policy calls, including:
An end to the use of the term "anti-ageing" in the cosmetics and beauty industry – RSPH research found half of women (49%) and a quarter of men (23%) feel pressured to stay looking young
The Independent Press Standards Organisation (IPSO) to include "age" in the Editors' Code of Practice as a characteristic by which journalists must not discriminate
Positive ageing to be addressed within schools
Combine nurseries and care-homes under the same roof, reducing ageism by bringing generations together – RSPH research found two thirds (64%) of the public have no friends with an age gap of 30 years or more
Shirley Cramer CBE, Chief Executive, RSPH, commented: "Too often ageist behaviour and language is trivialised, overlooked, or even served up as the punchline to a joke – something we would rightly not tolerate with other forms of prejudice. Our report shows that ageist attitudes abound in society and have a major impact on the public's health, and yet they are rarely treated with the seriousness they deserve.
"With more people reaching older age than ever before, it is crucial to act now to promote positive integration across the generations. It is indeed encouraging that the majority of the public still believes that, fundamentally, the old and young have more in common than divides them. If we can begin to remove the stubborn barriers that reinforce societal ageism, we can expect many more to look forward to later life as a period of opportunity for growth and new experiences, rather than a set of mental and physical challenges."
Andrew Barnett, Director of the Calouste Gulbenkian Foundation (UK Branch) commented:"We believe employers are well-placed to play a role in the later lives of their staff. A third of our time is spent at work and many businesses already offer retirement financial planning services. For the past two years we have been funding pilots of short courses focused on wellbeing for people approaching retirement.
"Early evaluation has shown an increase in self-confidence, feelings of resourcefulness and more positive attitudes to ageing. Employers could certainly benefit from hosting these interventions by increasing the retention and productivity of their workers, as well as an external reputation of being a mindful employer, but also in understanding they are playing their part in supporting healthier and happier later lives in the communities in which they operate."