December 2, 2021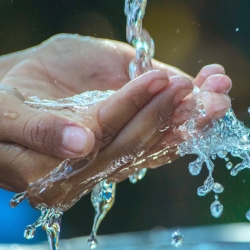 As the new Covid-19 variant, omicron, threatens to spread across the globe, research from Infogrid, claims that people who have not had their Covid-19 vaccination have become a major barrier to employees wanting to return to the physical office. Over half (57 percent) of UK employees who attend or expect to return to the physical workplace said they are worried about encountering people at work who are not vaccinated.
As the UK heads into winter, flu season is another factor worrying UK employees about being in the office. Of those who attend or expect to return to the physical workplace, 58 percent are worried about getting sick from being at the office during flu season.
When looking at what would have a high impact on how safe employees do or would feel at their workplace, the top three measures from the research include regular and thorough cleaning (47 percent), hand sanitiser dispensers (38 percent), and improved air quality to reduce the spread of Covid-19 (35 percent).
Demand for a healthy workplace
A poll of 2,000 UK employed adults who don't normally work from home also claims 57 percent of UK employees say the 'healthiness' of the working environment has a moderate or high impact on their physical wellbeing, and 55 percent say it has a moderate or high impact on their mental wellbeing.
With 63 percent of employees saying they are more concerned about the 'healthiness' of their workplace than since the Covid-19 pandemic began, it is clear their demands have shifted from traditional office perks such as free food and location, to measures that protect their health and wellbeing.
Keeping employees safe at work
The research highlights crucial factors in the healthiness of the workplace environment include access to fresh air, well managed occupancy, regular cleaning services and access to workplace data including virus risk.
Of those who are worried about attending the workplace with unvaccinated people and/or during flu season, 52 percent say they would feel safer about going to the physical workplace if there were efficient and regular cleaning services. This was followed by controlling the number of people in the workplace (49 percent), availability of face masks (46 percent), and better facilities to reduce virus risk (42 percent).
Over half (58 percent) of those who left their workplace and have not yet returned agree they would feel more comfortable returning to the workplace if their employer was using data to improve the 'healthiness' of the building/workplace.
"Employees are returning to the office, but their expectations have changed"
William Cowell de Gruchy, CEO at Infogrid, comments: "Employees are returning to the office, but their expectations have changed. Going back to the physical workplace is having an impact on the health and wellbeing of employees – especially with the new omicron variant now detected in the UK.
Whatever your views on whether to vaccinate or not, we believe that every employee deserves to feel safe in the office. Monitoring and improving the quality of the ventilation in the office can reduce the virus risk by up to 80 percent. At a minimum, employers should take the opportunity to understand how their working environment is functioning to be able to make informed decisions on how to create a healthy workplace.
As we navigate new ways of working in the office, employers need to reassure their staff that they're taking steps to lower the virus risk in shared office spaces, as well as improving the general environment of the building."