September 3, 2020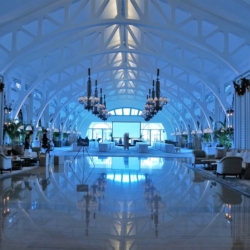 What impact is COVID-19 having on business confidence? And what recovery strategies are companies prioritising in response to the pandemic? Recruitment company Robert Half recently surveyed more than 1,500 executives to understand how they are responding to this ongoing period of unprecedented economic change.
Just over half of all c-suite survey respondents (58 percent), indicated that the pandemic has actually had a neutral-to-positive impact on business confidence, while 42 percent feel adversely impacted – evidence of the varying effect the crisis has had on different sectors. Amongst the five countries included in Robert Half's survey, Brazil reported the greatest degree of negative impact, followed by UK and Belgium. In France and Germany, by contrast, the majority of survey respondents indicated that the business impact of the pandemic was largely neutral, overall.
Almost all executives surveyed (92 percent), said they are pushing forward with various opportunities post-lockdown, with digital transformation the top priority for 41 percent of businesses. A significant proportion of firms have also redesigned job roles (29 percent) and adopted new business models (28 percent) in response to COVID-19's impact.
While the pandemic has not been without its challenges – with executives highlighting the difficult business climate (26 percent) and tight budgets (16 percent) as the greatest barriers to innovation at present – businesses have remained resilient and agile in response to the COVID-19 'new reality'.
Companies remain positive on recruitment
Despite the government furlough scheme coming to an end next month, many companies remain positive about recruitment for the remainder of the year. Three quarters (75 percent) of companies surveyed had hired and/or onboarded new staff remotely during lockdown, with the majority of respondents (88 percent) expecting to employ further full-time or temporary/contract workers between now and December.
"Effective forward planning and risk management will remain vital to business recovery"
Hiring strategies have had to develop rapidly during lockdown, with the introduction of remote interviews, increased use of temporary and contract workers and shortening of the hiring process amongst some of the key changes brought in.
The overwhelming majority of businesses (86 percent) also stated that they would be more open to hiring from outside their market and having new employees work remotely going forward, highlighting the continued importance of remote work from a hiring and staff retention perspective.
For Chief Investment Officers and Chief Financial Officers, the post-lockdown recovery focus will be on cost reduction, automation of processes and investing in new technologies, with many CIOs also prioritising IT security for the rest of this year.General Managers, meanwhile, are spotlighting growth opportunities, productivity improvements and talent management over coming months.
Commenting, Matt Weston, Managing Director of Robert Half UK, said: "Commercial agility, use of new technologies, effective forward planning and risk management will remain vital to business recovery following the impact of COVID-19. Businesses should determine which projects they want to prioritise over the remainder of the year and conduct a skills audit to ascertain if their current workforce is equipped with the capabilities needed to achieve their new-look goals. The essential competencies needed to grow their business may have shifted during the pandemic, so they may need to redesign job roles, upskill current employees or consider new combinations of permanent, temporary and project-based staff in order to build a smart, flexible staffing plan to power their post-lockdown recovery."
Image by photosforyou