September 29, 2021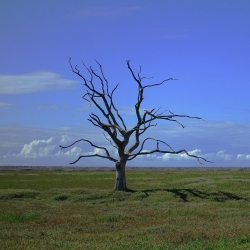 In its latest white paper report, VINCI Facilities is arguing that the facilities management sector is not taking a strategic approach or taking enough specific action to address its responsibilities towards the wellbeing being of individuals and the planet as a whole.
VINCI Facilities asked over two hundred decision-makers how far their organisations have progressed in developing a coherent strategy for personal and environmental wellbeing.
Organisations tend to focus on easy 'quick wins' and whilst implementing wellbeing and environmental initiatives produces many of the expected benefits, including improved staff morale, reduced operating costs and a boost to reputation, the absence of a strategic approach means progress has been erratic.
The research suggests that actions tend to be piecemeal, reducing their effectiveness and impact which is undermined by a lack of senior management buy-in, inconsistent stakeholder engagement and hence insufficient grassroots support.
"FM is brilliantly placed to help improve individual wellbeing and that of the environment as a whole"
The VINCI Facilities white paper echoes the findings highlighted by workplace research undertaken by the Leesman Index and themes explored in the Edelman annual trust survey as well as data from the World Economic Forum.
Victoria Hughes, VINCI Facilities director for business responsibility says, "No one said it is easy and, some good work is being done, but the FM industry as a whole could do better, by sharing data, experience and best practice. Individual organisations too often find themselves reinventing the wheel because benchmarking and other data is lacking. Poor evaluation means opportunities are missed because vital connections are not being made – between the cost of an environmental scheme and savings in recruitment and retention, for example.
"Ideally, a strategic approach needs to be adopted rather than the piecemeal one we see now with too many quick wins and no long-term vision. FM is brilliantly placed to help improve individual wellbeing and that of the environment as a whole because of the holistic nature of the work the sector delivers day-in-day out. That strategy should be linked to the UN Sustainable Development Goals."
Image by Andrew Martin