December 6, 2016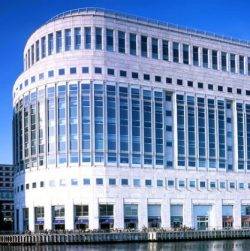 The UK Cabinet Office has today announced the location of a new Government Hub at Canary Wharf, as the government prepares to move around 5,700 full time civil and public servants from offices in Whitehall to East London. The government will take the whole building, owned by Canary Wharf Group, at 10 South Colonnade, Canary Wharf, covering 50,354 sqm, on a 15 year lease (to end in 2032). The move, which will be completed by the end of 2018, supports the modernisation of the Civil Service outlined by the new Workplace Plan on July 12. The Government Property Unit, (GPU), as part of its remit to drive savings across the government estate, is overseeing the deal with Barclays for the new hub. The Government claims the hubs will benefit the public sector by ensuring the future workforce is where it needs to be, in strategic locations with great public transport connections, local amenities and offering a modern working environment. Relocating civil and public servants from existing, often fragmented office locations, to modern, cross-departmental workplaces will make the most of emerging working practices and technology is part of that drive, it claims.
Minister for the Cabinet Office, Ben Gummer, said: "This new hub will provide a better working environment for many London-based Civil Servants at considerably less cost to the taxpayer. We have some of the most talented people in the UK working in the Civil Service and it is right that we provide them with the right environment so that they can serve the public to the best of their abilities. We will be replicating this approach across the United Kingdom, putting right the historic mistake of forcing public servants to work in ugly and expensive buildings.
The location of the East London Office Hub at Canary Wharf has been chosen due to its exceptional public transport connections to the rest of London and the UK, which will further be enhanced by the opening of Crossrail in 2018, along with its significantly lower cost comparative to other central London locations.