April 21, 2015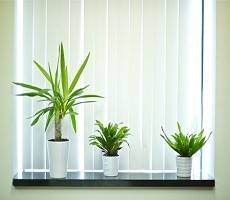 The level of activity in the UK office market has grown as employers strive to create environments designed to enhance staff wellbeing. According to the 2015 edition of the annual Office Report from property consultancy Lambert Smith Hampton, occupiers have expanded headcount and upgraded their accommodation, helping to propel take-up in markets up and down the country. Edinburgh reported record activity; Oxford, Cardiff, Bristol and Cardiff all posted take-up well ahead of their 10-year averages and Manchester enjoyed its best year since 2001. However, over 11 m sq ft of office space has been earmarked for alternative use since the relaxation of planning rules. This equates to an area the size of all the office floor space in Reading being converted into new uses such as apartments and hotels, since the introduction of Permitted Development Rights in May 2013.
Many regional markets have seen a significant amount of office stock leave the market for conversion to other uses. The research reveals that approaching 8m sq ft of office stock has left the regional markets in the past two years, with locations such as Bristol, Slough, Watford and Hemel Hempstead all experiencing a considerable net loss of space.
Office space is also being used in ways that would have been unthinkable to all but the most progressive employers as recently as ten years ago. Occupiers are becoming ever more discerning regarding their offices, using them to create varied and stimulating working environments designed to enhance staff wellbeing and provide a means to communicate the culture of the business to both employees and clients.
The most progressive workplaces are found to be providing a multiplicity of work settings, with an increasing emphasis on informal spaces. This includes both collaborative and quiet areas suited to different types of work that can cater to different personality types.
Renewed economic optimism has also fuelled the meaningful return of speculative development outside London, with the amount of space under construction in the regional centres doubling since the end of 2013; with Manchester, Edinburgh and Bristol leading the way.
A similar picture emerges in terms of investor activity, as office investment in the regions climbed by 22 percent last year, though this was down slightly in Central London.