July 14, 2022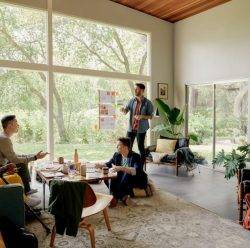 The UK ranks 17th in the world for remote work, according to a new report released by NordLayer. The report evaluated 66 countries in total. The report claims that the two biggest factors in the UK's score are a relatively low cybersecurity ranking and a lower than expected digital and physical infrastructure ranking. The report concludes that the UK is not necessarily unsafe to work digitally but is taking longer than other countries to adapt and evolve digital practices and standards.
Germany wins in the overall ranking for remote work. France ranks 11th on cybersecurity as it lacks response capacity against cybercrimes according to the report. Germany ranks third compared to the UK in 33rd.
The UK ranks second on social and economic conditions and also has fairly high ratings for education, healthcare but continues to lag behind both France and Germany on both counts.
Even though the internet is cheaper in France than in Germany, remote workers can expect a higher quality of connection here. The internet connection quality is poorer in the UK and at a higher price.
The index was compiled by assessing and comparing the countries using four index dimensions. Together, they combine various detailed attributes (or sub-dimensions) that help evaluate general remote-work attractiveness:
Cybersecurity — infrastructure, response, and legal measures.
Economic and social conditions — safety, tourism attractiveness, English proficiency, cost of living, and healthcare.
Digital and physical infrastructure — internet quality, affordability, e-infrastructure, e-government, physical infrastructure, and co-working spaces.
COVID-19 response — vaccination and response rates.
Here are the top 10 countries that are best for remote work:
Germany
Denmark
USA
Spain
Lithuania
The Netherlands
Sweden
Estonia
Singapore
France