December 12, 2018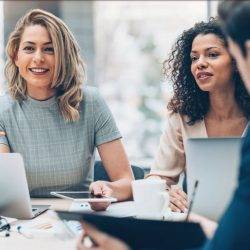 Over two thirds (69 percent) of full-time employees in the UK are currently unhappy at work, with the majority (88 percent) admitting to regularly doing non-work related activities to 'make the day go faster', new research claims.  Of the 2,101 respondents surveyed, 61 percent stated that the largest distraction at work is gossiping to other co-workers, followed by almost half (45 percent) spending time procrastinating on Facebook and using personal email (44 percent).
In addition to clockwatching (35 percent), other admissions include making hot drinks/ spending time in the kitchen to make the day go quicker (29 percent), using shopping and banking apps (25 percent). looking for other jobs during working hours (19 percent) and often taking toilet breaks when not needed (17 percent).
The study, from Hitachi Capital Invoice Finance, also shows how personal mental health is the largest distraction for younger workers aged 16-24 with a third (35 percent) distracted by related symptoms when trying to work.
Younger employees also tend to be unhappier at work than those that are older, with 43 percent of people aged 55 and over stating they are always happy at work compared to just 22 percent of those aged between 16-24.
Men appear to be happier at work than women in general with 67 percent stating they are unhappy at work compared to 71 percent of women.
When asked what would incentivise employees to improve their work productivity, the top answers included annual bonuses (41 percent), receiving more praise (27 percent) and if their working environments were to be improved (23 percent). Instagram is much more commonly used in the workplace by those in the Arts and Culture industry (40 percent) then those in any other. The Architecture, Engineering and Building industry has the highest percentage for the use of LinkedIn during work time (12.99 percent)
People in the East of England tend to be the happiest at work (36 percent said they are happy at work) and the North West is the least (22 percent said they are happy at work.)
Those in HR are most guilty of wasting time when at work and a third of them (33.33 percent) spend over two hours not doing their proper work compared to the most dedicated industry of Education (8.37 percent).