July 24, 2020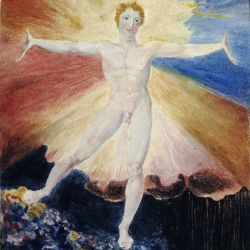 Direct exposure to art has a significant effect on our wellbeing in ways that researchers cannot fathom completely, a new paper in the journal Emotion suggests. The study, co-authored by Peter Todderdell at the University of Sheffield and Giulia Poerio at the University Essex, explores the effects of engaging with art rather than taking part in artistic endeavours and other activities.
It looks at the effects of different types of art – including theatre, live music, reading, visual art and TV drama – on people's emotions and outlook on life. The self-reported outcomes of a study of 544 people include feelings of general pleasure, a more positive outlook on life, inspiration and general sense of wellbeing and even euphoria.
The best outcomes were reported for live events and visual arts such as painting and photography. In all cases, the results were found to offer better outcomes than other forms of entertainment such as sport. A smaller, second study found that listening to music and watching movies did not show any significant association with wellbeing.
The study also incorporates an analysis of existing research including a study of 28,000 people and a comparison with the new research instigated by the authors. This found that people who most frequently attended live events and exhibitions tended to show increased levels of wellbeing three years later, especially for those whose feelings encouraged them to attend such activities over that period.
While acknowledging that the correlation may not take into account a number of other factors, including social aspects of activities, the authors conclude that the "frequency of attendance at arts events had a positive association with subsequent mental wellbeing that was equivalent or greater than the effects of employment, marriage and education; stronger than the effect of participative arts; and equivalent to the well-established positive effect of participation in moderate intensity sport."
Image: From Albion Rose by William Blake (1796)