April 5, 2013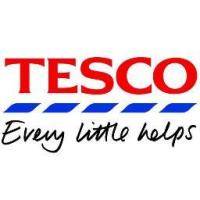 If Tesco ever wants to update its three word strapline from Every Little Helps, it could plump for something more accurate such as We Own You. Unless Facebook or Google register it first, of course. The news this week that the extensively diversified retailer is to set up an office for its digital operations in the heart of one of the UK's Technology Media and Telecoms (TMT) hothouse in Clerkenwell tells us a great deal about how it sees its operations in this area. The move will not only help Tesco to recruit staff in and around the Tech City area of East London, but sets a marker for how it views its place in the scheme of things.
Yesterday, Property Week reported that Tesco had taken a prelet on a 23,000 sq. ft. new development in Kirby Street to house around 150 staff including those from Blinkbox, a movie streaming service it acquired in 2011, Mobcast, an ebook platform and WE7, an internet radio service.
The report quoted Hatton Real Estate director Ricky Blair as saying:  'The fact that the UK's premier retailer has chosen to locate its digital arm in the heart of the area known as 'Tech City', rather than on a business park somewhere in the home counties, is an indication of the importance Tesco is placing on having the brightest and best staff. The City fringe is the location that businesses in the digital arena need to be in to be able to attract the best talent, as it offers the lifestyle that the young, global citizen — that typifies the Web 2.0 generation — is looking for.'
Tesco will be joining a roster of firms in the area who have helped to reshape not only the boundaries of the area identified as Tech City but also the market for relevant commercial property in London as we reported here, including the most high profile example of a tech firm finding a new home in North East London, Google's move for a major new location in King's Cross.