October 15, 2020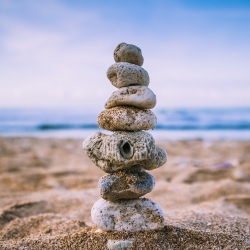 A new report from Dynata, a data and insights company, raises global concerns about the economy, and a "down but not out" resilience across the UK. The report claims that we are now a nation of home workers (as opposed to shopkeepers), juggling a work-life balance as the end of furlough approaches, and many predict a steep rise in redundancies. Dynata's Global Trends Report: The Economy Edition surveyed over 9000 people across 9 countries globally, including over 1,000 respondents from the UK.
Less than half of Brits are working full-time and 13 percent are only employed part-time. 28 percent of Brits find the idea of being self-employed 'very' or 'extremely' exciting. However, this number has decreased since January 2020, when 43 percent were energised by the idea. Gen Z's levels of excitement remain high at 42 percent, but Gen X are far more uncertain with just 22 percent saying they are 'very' or 'extremely' excited by the prospect of self-employment.
Nearly three quarters of Brits claim to be just as or more productive working from home (73 percent) compared to their usual workplace, with the remaining 27 percent saying they are less productive. This is in line with the total global picture where 70 percent say they are just as or more productive; the most productive work from home country is Australia at 79 percent and least is China at 50 percent. However, all countries and generations reported a decrease in their work-life balance. The Dynata Global Trends Report 2020 in January 2020 claims that 50 percent of all participants feel they have an "extremely" or "very good" work-life balance.
There remain some levels of optimism for our individual financial situations across the globe, with 44 percent of those polled saying they feel 'somewhat' 'very' or 'extremely' optimistic. At the top of the poll is China (69 percent) and USA (51 percent) and at the bottom (22 percent below the global average) is Japan at 22 percent. The UK sits in the middle of the pack at 43 percent. There are also disparities amongst age groups globally with Millennials the most optimistic about their finances (50 percent) and Baby Boomers the least (just 39 percent).
We may have lessons to learn from our European neighbours.
However, our fears for the global economy are more stark. Just 7 percent of everyone polled said they were 'not at all worried'. This figure is highest in China at 16 percent and USA at 10 percent. It is lowest in The Netherlands and Japan where 4 percent of those polled have no economic fears. In the UK it is 6 percent, and worsens when asked about the UK economy specifically, where 4 percent say they are not worried at all. Globally Gen Z appear to be the least concerned generation, with 12 percent saying they are 'not at all worried' (although in the UK the comparable figure is just 6 percent).
The biggest change for the majority has been the switch to remote working, and 67 percent of Brits are still working from home at least some of the time; this is compared to 56 percent globally. This doesn't look set to change – as the government recently issued new advice to work from home wherever possible, over 1 in 5 say it is 'not at all likely' that they will return to the workplace in the next 3 months.
We may have lessons to learn from our European neighbours, as Dynata's research claims that British workers are lagging behind European counterparts when it comes going out to work – in the Netherlands, Germany and France, 43 percent, 47 percent and 52 percent respectively stated they are 'going out to work', compared to just 33 percent in the UK.
Image by Pexels