July 1, 2016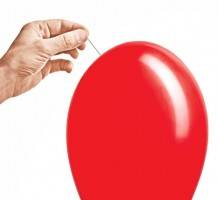 The tumultuous events of this week won't have helped, as nearly half of all employees already say recruitment freezes have left them feeling under-resourced and under-staffed at work, leading to increased workplace stress. Research by MetLife Employee Benefits claims that 46 percent of employees believe their organisation has not recruited enough since the economic downturn with 40 percent saying workplace stress would be reduced if employers took on more people. This is despite the fact that around 42 percent of employees say their company helps staff to deal with work pressure and stress and nearly one in three (31 percent) say employers help new recruits to understand the pressure involved in their job. And while companies are investing in workplace benefits – with around 50 percent of employees having access to a range of wellbeing benefits including medical care, gym memberships, counselling services and flexible working hours, they are not always seeing the benefits.
Tom Gaynor, Employee Benefits Director of MetLife UK, said: "Recruiting more staff is a major investment and potentially risky but there are actions employers can take to help the employees they already have without huge investment.
"Employees need to feel supported and the evidence is that employers recognise the issue and are trying to provide that support to their workforce but are not getting the message across.
MetLife Employee Benefits believes the research highlights the benefits for employers in focusing on increasing organisational resilience and its report Building Resilience in the Workplace with a foreword by leading expert Dr Brian Marien of Positive Group provides a range of practical steps employers can take to address the issue.
Practical actions businesses can take include:
Conducting a stress audit:
Creating a supportive leadership culture:
Developing and implementing an internal communications programme:
Resilience training:
Using your employee benefits:
Having a clear, consistent and well understood flexible working policy.
The report concludes: "If businesses are to grasp the green shoots and take advantage of the recovering economy, building strong foundations built on resilient teams of people will be critical to their success."