July 1, 2016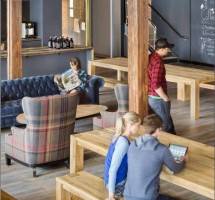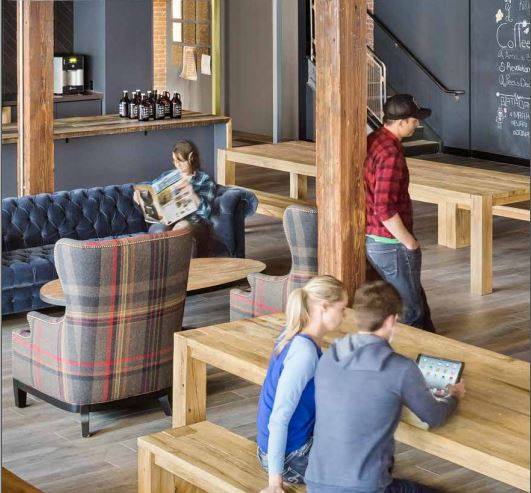 Spending on workplace technology has doubled in the past five years as artificial intelligence is used to redefine how we connect in the workplace. That is the central claim of a new report from design firm Unispace based on interviews with CEOs and Heads of Real Estate at some 100 blue chip firms worldwide including KPMG, Cisco, Adidas, GE, Accenture, Boston Consulting Group, Regus, Deloitte, UBS, Chevron, CitiGroup, and Ashurst, Respondents were asked to assess how they expect to use office space in 2020. According to the report, respondents indicated that they will continue increasing technology spend, irrevocably changing the traditional office space as we know it. Over the last five years, the average company spent 10 percent of its workplace budgets on technology with 30 percent going on services, partitioning and furniture. The trend has now reversed with technology spend outstripping other spend as companies strive to improve efficiency, collaboration, creativity, engagement and recruitment.
The report highlights key workplace technology trends including the potential for intelligent apps that recommend the optimal place to work on specific tasks at different times of day.  The use of such technology will become integral to employee attraction as firms compete to recruit and utilise the growing contingent workforce – which now includes 4.6m people – in a productive way.
Natasha Bonugli, European Design Director of Unispace, said: "Workplace design needs to entice workers back into the office and find more ways to engage with them.  Technology will be critical to ensuring the workforce connect on a human level, maximising collaboration time.  We need to ensure that they feel positive about being in the workplace and are able to communicate freely or concentrate if they need to.
"Utilising data properly will allow office designers to ensure workers find the best place to work at the optimum time for productivity and creativity. This could include Bluetooth enabled apps that store data and offer recommendations on movement that will keeping the workforce active and engaged to ensure optimal output. An "Internet of Things" for the office, which ensures full connectivity and joins up a modern workforce operating across a number of diverse locations."
In the next five years the report highlights significant change to the way that business occupies space with the barriers between home and the office breaking down even more. Companies are going to occupy much less space as workforces become increasingly transient.
With the new generation of Millennial Managers taking up key roles from Gen X and Baby Boomers, more flexible ways of working are being encouraged and office boundaries are blurring, claims the report. The modern office needs to focus on maximising collaborative spaces with human interaction being the key focus of being physically present in the office. The office will perform a vital social/family function by becoming a hub that people go to in order to interact and socialise.
Unispace Global Design Director Simon Pole says:  "A few years ago, the average spend on technology was 10 percent, compared to 30 percent for services and the remainder on partitioning and furniture. Fast-forward to today, and the technology spend has nearly doubled at 18 percent. Clients are now investing in artificial intelligence (AI) to drive greater efficiencies in the process and data analysis fields."
"AI is going to be the holder and dispenser of knowledge as it learns and retains information better than we do. Looking back at history, industrialisation minimised the repetitive work in manufacturing, ultimately moving us into a knowledge economy. AI will move us from a knowledge-based economy into a new creative economy, which is enabled by data enabling smart analytics to support business decisions."
Key report findings include:
Intelligent apps (which recommend the optimal place to work on specific tasks at different times of the day) used to entice the army of remote workers back to the office
"Functional collaboration" via co-working will become the key driver for business space
The notion of the personal, assigned workspace will cease to exist
Offices will promote opportunities for co-working within the workplace
Move from sit to stand work settings for added health benefits
Spaces dedicated to simply using the phone
An increase in workplace transparency whereby customers and even the wider community can be invited into the heart of an organisation