October 11, 2019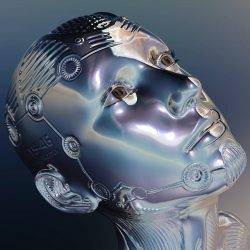 A new study published in the journal Nature Human Behaviour from academics at the Technical University of Munich and the Rotterdam School of Management claims that most people would prefer to be replaced in their job by a robot rather than another human. The study asked 2,000 workers in Europe and North America to respond to one of two scenarios in which they had to decide on the future of the workforce in an independent organisation or another organisation for which they themselves work which had decided to replace its current workforce completely with either robots or new human staff.
When asked about the scenario as independent observers, around two thirds (67 percent) said they would prefer to see human staff replaced by other people. But in the scenario in which their own jobs were at risk, just 40 percent said they would prefer to be personally replaced by another human.
The team led by Armin Granulo and Christoph Fuchs of TUM and Stefano Puntoni of Rotterdam School of Management also set out out to assess the emotional reactions people had to the imagined scenarios. Respondents reported feeling greater levels of negative emotions such as anger, frustration and sadness when they imagined people being replaced by robots in the independent organisation, while the opposite was true when it was their own job potentially at risk. The researchers concluded that the primary driver of these responses was that loss of identity is more closely linked to replacement by a more able human than a robot.
According to Fuchs: "It is important to understand these psychological effects when trying to manage the massive changes in the working world to minimise disruptions in society." The authors also suggest the study has implications for assessments of the level and type of support and coaching needed for people as we face up to a potentially massive shift in work as a result of automation.