August 3, 2020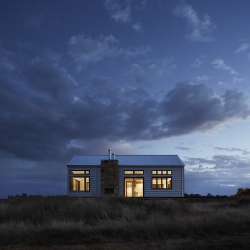 The Covid-19 pandemic has led to an upsurge of workplace stresses and concerns, with many employees experiencing significant changes to work and life. Finding the best forms of support for employees will be an essential concern for employers, especially as they begin to manage future workplace adjustments and the possible return to the office That is the main finding of a new report which looks at the effects of various interventions on people's mental health during lockdown.
The research undertaken by the Institute for Employment Studies (IES), commissioned by the British Association for Counselling and Psychotherapy (BACP) and Employee Assistance Professionals Association (EAPA), looked to explore the effectiveness of workplace counselling. The report, Demonstrating the Effectiveness of Workplace Counselling: Reviewing the evidence for wellbeing and cost-effectiveness outcomes, draws on a rapid evidence review of recent literature on workplace counselling, in addition to convening an expert roundtable to collect the views of experienced practitioners.
The report aims to promote an understanding of what workplace counselling is, its purpose and the evidence-base underpinning its use. In addition, the report discusses the future of workplace counselling and ways that its benefits and impact can be more widely understood.
Both the literature and roundtable evidence suggested that, if implemented and utilised effectively, workplace counselling is positive for both employees and organisations committed to providing support, minimising sickness absence, reducing presenteeism and maximising job retention and vocational rehabilitation. At a time when many will be returning to workplaces after a sustained period of uncertainty and potential ill-health (both mental and physical wellbeing), this form of support is especially important for both employers and employees.
The report identifies several future research questions which will improve the evidence-base for workplace counselling. These include:
The need for both more contemporary and high-quality research evidence and employer and employee education about the benefits of workplace counselling for a range of clients and in different employment settings (eg workers in smaller companies).
Research investigating the relative effectiveness of different models of workplace counselling.
Organisational and service user views of workplace counselling (to gain different stakeholder perspective).
The role of counselling
Commenting on the research, report author Dr Zofia Bajorek said: "The impact that the Covid-19 pandemic has had on mental health and wellbeing has highlighted that organisations, employers, HR and wellbeing managers should be focussing on what interventions are most effective for improving and maintaining mental health at work.
This research has highlighted the important role that workplace counselling can have in supporting employee mental health. If implemented, promoted and used effectively, workplace counselling has the potential to provide timely support that can minimise an employee's sickness absence and presenteeism, help their mental wellbeing, and also show that organisations do value their staff.
"With this on-going period of anxiety and uncertainty that has occurred as a result of Covid-19, and how this will continue to effect workplaces, job security and working patterns, now is the time for organisations to focus on what will work best for their employees – and workplace counselling could be a simple yet practical solution for providing support to their employees."
Kris Ambler, Workforce Lead for the BACP comments: 'The report is the welcome result of a detailed exploration of the effectiveness of workplace counselling and, along with recent research publications, the results are clear; counselling works. Modern, progressive organisations operate in increasingly complex environments, and they need a workforce that is adaptive, resilient and well supported. Workplace counselling, as part of wider commitment to staff wellbeing, could be key to giving businesses a competitive edge."
Julie Hughes, Chair of the BACP Workplace Executive argues that the benefits of workplace counselling go beyond traditional measures of ROI, saying: "Many employees and customers choose organisations that are more in line with their own values. Showing you care about the welfare of employees helps secure stronger commitment from staff, supports the development of more diverse workforce and attracts the best talent."