February 3, 2022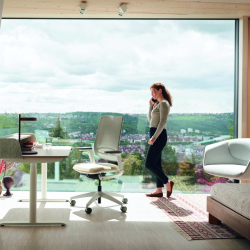 Back in February 2020, consulting firm WSP UK published some interesting research that revealed those working from home during the summer saved around 400kg of carbon emissions, the equivalent of 5 percent of a typical British commuter's annual carbon footprint. The catch was that it was just a seasonal benefit. If an average employee worked at home all year round, they would produce 2.5 tonnes of carbon per year – around 80 percent more than an office worker. This is because, during the winter, most heating systems in Britain heat the whole house, which produces far more carbon emissions than would be produced from the commute.  
At the time of course, the assumption was that knowledge workers were primarily office-based, but they might take the opportunity to work from home more during the summer, perhaps predicated around childcare during school holidays. Now nearly two years into the pandemic and a wave of recent research shows the majority of staff routinely work from home, for at least two or three days per week. Business consultancy firm The Culture Builder's report, Poly-working: the evolution of hybrid working found that just 23 percent of HR leaders plan to return their workforce to the office at 100 percent pre-pandemic levels. 
During the first lockdown much was made of the positive effects home working was having on the environment, with fewer carbon burning cars on the road. However, as early on as June 2020, an analysis by the International Energy Agency found that for people who commute by car, working from home was likely to reduce their carbon dioxide (CO2) footprint if their journey to work was greater than about six kilometres. However, for short car commutes or those done by public transport, working from home could increase CO2 emissions due to extra residential energy consumption. 
Bad news
This isn't good news for the environment or for home-based workers who can expect the average energy bill to rise £139 this year. Research by Electric Radiators Direct claims that almost half (49 percent) of UK employees (that have worked remotely in some capacity since the pandemic hit) say the energy price hike is 'highly' impacting their choice of working location. The research found that the October 2021 energy price cap increase has caused the cost of working from home (WFH), which includes the average cost of running appliances and devices for a regular working week, will reach £90.64 per month, or £1,088 per year. In comparison, on average a commuter spends £64 a month commuting – meaning working remotely could cost people almost £30 (£27) extra each month. 
Those in the older generations want to spend the largest proportion of their work week working from home
Currently, UK workers can claim £6 per week tax relief from the government on job expenses, which includes gas and electricity costs while working from home, but even factoring this in, many remote workers may still be better off commuting in. 
The report also reveals that even in the event of another working from home mandate, more than one in five (22 percent) would not turn their heating on at all while working from home this winter. 
In a poll by environmental charity Hubbub – 68 percent of workers have noticed an increase in how much electricity their household has used compared to the same time last year, with 54 percent concerned about an increase in gas use. In the workplace, heating, lighting and refreshments is all laid on for free, but for those based at home, support from employers is minimal. Just 15 percent of workers say their employer have contributed money to help them pay their household energy bills, and it is of particular concern for younger generations. In fact, three in five workers aged 16-24 say they're worried about the impact of working from home on their household bills. 
The Leesman Index has been charting the experiences of thousands of home based workers since 2020 and according to Deputy CEO Allison English: "Our data suggests those in the older generations want to spend the largest proportion of their work week working from home. If they are further along in their careers and their compensation packages reflect their experience, their concerns about the cost of doing so would pale in comparison to a grad who's just rented their first flat."  
This leaves quite a number of those working from home feeling the pinch, and as Jess Wiles of Hubbub points out, it's certainly not good for the environment either:  "We know that 22 percent of carbon emissions come from heating and powering our homes and for many individuals this is a significant bit of their personal carbon footprint too. Therefore, there's no doubt that supporting households to reduce their energy costs makes sense on many levels. While there's been announcements this week for a £5k grant for households to invest in heat pumps, that still leaves £5-7k for households to cover, which will be out of reach for many." 
A mental toll 
Rising energy prices are also having a detrimental effect on home workers' mental health. According to a report by Towergate Health & Protection, personal debt is rising, and many households are facing financial difficulty, which is why helping staff stay financially healthy and helping reduce the stress of worrying about money is an essential role for employers. 
Money worries can lead to other issues such as anxiety and depression
Says David Williams, head of group risk at Towergate Health & Protection some of the causes for current money worries are: "Things like reduced household income (e.g. if a spouse is on furlough or made redundant) or looming inflation, with media coverage of rising food and energy costs against a backdrop of stagnant salaries and the knowledge that National Insurance will increase next year. Rising energy costs in particular will become a concern for employees who continue to work from home during the winter months, especially if we have a hard winter." 
He warns that money worries can lead to other issues such as anxiety and depression, or sleep problems that impact emotional and physical health. This is why employers must get more involved in advising employees on how to manage their finances, an area which would largely have been deemed off limits prior to the pandemic.  
He says: "EAPs (employee assistant programmes) have always included support for employees with financial problems with services such as debt counselling and budgeting advice. But some of this support has evolved during the pandemic to help employees with more topical problems, for example guidance on living on a reduced income." 
Practical advice on how to manage your heating is also important, and organisations such as environmental charity Hubbub are there to advise employers and employees. Natasha Gammell of Hubbub offers some advice for home-worker's heating: "It's important to look at the energy hierarchy – so making sure your home is energy efficient and not leaking heat or using energy you don't need to, before considering any bigger retrofit measures such as solar PV or a heat pump. Insulating your home to the latest standards is the best place to start and doesn't cost too much and will help reduce your gas or heating bill, given over half your energy bill is from heating and hot water.  
"However, there's lots of simple tips and tricks that are free or low cost that can really add up to make a difference. For example, turning your thermostat down 1 degree (18-21 degrees is recommended for comfortable indoor temperatures) can save you £80/year, while switching lights off and to LED lights can save you £41/year (already saving the average household the amount that bills are predicted to rise by). Other quick wins are draught proofing, turning off radiators in unused rooms, closing doors, switching appliances off, using eco-settings on appliances and aiming for showers and fewer baths." 
Environmental concerns
There is not just the price paid by individuals in heating their home during the working day, there is a huge cost to the environment. Research carried out in July 2020 by UK energy supplier Bulb in partnership with climate change consultancy EcoAct, estimated that UK firms could face a 'black hole' of 470,000 tonnes of carbon this year due to unaccounted energy use incurred by employees at home. This could have serious implications for organisations striving to reduce their carbon emissions. Currently, Green House Gas (GHG) Protocol Emissions are measured at three levels. Scope 1 emissions describes an organisation's direct emissions from buildings and other assets; Scope 2 emissions refer to indirect emissions from the generation of purchased energy and Scope 3 emissions apply to all other indirect emissions that occur in a company's value chain.  
The focus must be on providing spaces that employees would prefer to work in and actually want to come back to – not just for the free heating
Explains Chris Havers, Programme Director for the SFMI (Sustainable FM Index) which produces regular process reports on how organisations are managing their sustainability performance: "We're seeing shifts in energy usage which means that while we may be reducing emissions in office buildings we now have to consider home workers. When the winter comes around, rather than one efficient HVAC system, you've got home workers with individual boilers, and you must now count each one as part of your Scope 3 strategy." 
In response to this gap, EcoAct has published an open-source methodology for companies that want to calculate the impact of employees working from home on their corporate carbon emissions. This sets out a base case for three areas of emissions generated from homeworking (emissions from office equipment, heating energy and cooling energy) and provides the calculations companies need to estimate emissions. 
 Alongside this, advises Jess Wiles of Hubbub employers must provide better support for their home-based workers to enable them to work and live more environmentally sustainably at home. "Employers can help support their employers by sharing tips and information and engaging employees in picking up sustainable lifestyle habits, which can also help reduce Scope 3 emissions. All this while ensuring employees have a comfortable environment to work in."  
That last point shouldn't be overlooked either. It's important that workplace managers not only ensure that the office environment is welcoming and comfortable, but that their home-based staff are not – where possible – coping with cramped, cold and uncomfortable surroundings.  
The Leesman Index has been carrying out a regular Home Working survey since the early months of the pandemic.  Its recent publication Why Workplace reveals that despite employees having more control over their 'surroundings when working from home they are also beginning to feel sensorially deprived, constrained to a home-based wake, work, eat, sleep and repeat cycle.  
This is why, the report argues, employees' homes need to be recognised as a component in the wider 'variety' of spaces now available to workers.  The solution is to include the home as part of a broader landscape of the array of spaces available to employees, and this means workplace managers taking more ownership of the spaces their workers inhabit when they're WFH. It also requires employers to find ways of encouraging workers back into the workplace, by providing the right conditions for them to thrive.  
 As Alison English concludes: "When it comes to employers, the focus must be on providing spaces that employees would prefer to work in and actually want to come back to – not just for the free heating. Organisations need to assess what's currently on offer versus what needs to be on offer for employees and rethink their workplaces accordingly. One of the biggest drivers of preference to return to the office is the type of workplace employees will return to – great workplaces will draw people back; poor ones will have the opposite result." 
This feature appears in issue 9 of IN Magazine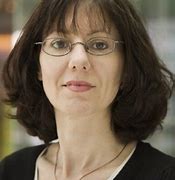 Sara Bean is one of the UK's best known and most widely respected workplace and facilities management journalists. She is a regular contributor to IN Magazine and the editor of FMJ.