October 27, 2017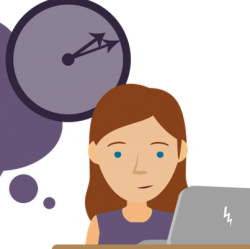 The average British employee now starts their working week at 16:22 on Sunday, according to a study from investment firm Bestinvest. According to the survey of 1,000 people, 76 percent of people admit that they have previously experienced the Mondays blues. Those working in accountancy and banking were seen to be the least inspired about going to work on Monday mornings, with 83 percent stating that they find it difficult to pull themselves out of bed on the first day of the week.
Not all industries experience the same feelings for Mondays, however – employees in other fields of work tended to have a far more enthusiastic approach to the start of the working week. Workers from the leisure, sport and tourism industry were most positive about Mondays – only 50 percent of them said they had experienced Monday blues. This was followed by Brits employed in creative arts and design (61 percent) teaching and education (66 percent) and IT workers (71 percent).
The 5 sectors that admitted to dreading Mondays the most were:
Accountancy and banking (83 percent)
Recruitment/HR (78 percent)
Law (78 percent)
Healthcare (76 percent)
Property and construction (75 percent)
For those people who are least inspired about going to work on Monday, many offset negative thoughts of Monday morning and ensure that their weekend enjoyment lasts a little longer through a variety of coping mechanisms – popular remedies include: having a bath; tucking into chocolate; and unwinding with a Sunday night movie with loved ones.