May 17, 2023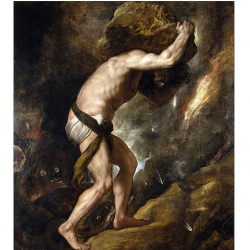 A new poll from The Adaptavist Group claims that three-quarters of UK office workers now say they experience workplace anxiety, with a little over one-quarter saying it happens often to almost all the time. This is a significant shift from just nine months ago when only 38 percent of respondents in Adaptavist's Reinventing Work study said they suffered from anxiety upon returning to work.
The chief source of workplace anxiety according to nearly half of respondents is increased workloads, followed by their personal appearance (30 percent) and having less time for family or personal commitments (28 percent).
These are just some of the findings from the recent Adaptavist Group survey on mental health in the workplace, which was conducted in recognition of Mental Health Awareness Week in the UK.
In less than a year, the source of anxiety in the workplace has changed from worrying about going back to the office and all that comes with it – mostly notably the commute and lack of privacy/alone time – to worries about work itself. In addition to dealing with increased workloads, which likely contribute to less time for family/personal commitments and little/no down time, one of the biggest concerns now is personal appearance.
Psychotherapist and Mental Health Expert, Petra Velzeboer says: "This shift is understandable. Anxiety and stressors evolve and change, along with the workplace setting and individual circumstances. Managing increased workloads – as a result of layoffs or reorganisation – can be a major stressor for many of us, especially when markets shift and workers no longer feel they have the ability to speak up or push back. And the age of the video call has made almost everyone scrutinise their appearance more, often in an unhealthy way – think of it as Zoom dysmorphia. UK workers need support – both inside the workplace and out – to navigate these changing tides."
While the personal harm that anxiety causes is more than enough to make workplaces take it seriously, there is a serious economic impact too. Asked how anxiety affects them, 43 percent of workers said that it made them less productive, 32 percent said it contributes to feelings of inadequacy, and 28 percent said it contributes to burnout and the need to take time off. Insurance giant AXA and the Centre of Economic and Business Research found that work-related stress and burnout is costing the UK economy £28bn a year and resulting in 23.3m sick days a year, which not only negatively impact employees, but the employer as well.
The research also suggests that UK workplaces could be doing more to support workers. Only 10 percent of workers surveyed said they had accessed their employer's mental health resources in the last year, and only 31 percent knew about their company's employee assistance program. But demand is increasing – when asked if they were accessing any mental health resources, 62 percent said they were not in 2022 while this year the number dropped to 27 percent.