December 23, 2017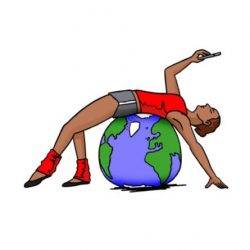 We have published the new issue of Work & Place Journal and it's our biggest and best yet. Sponsored by Steelcase, Liquidspace and The United Workplace, the new issue will shortly be published in its Spanish language version. Its overall readership is now nearly 100,000 so it's not just bigger and better, it is even more influential. I would sum up its core theme as convergence. The essential idea behind this is the lack of any sort of meaningful distinction in a traditional sense between the physical, digital and cultural workplaces. These were once pretty clearly demarcated spheres of personal and organisational influence. Their overlap and integration define the greatest puzzles we face in the workplace in the early 21st Century. Some of these are addressed in the features included in this edition of Work & Place. They include Despina Katsikakis looking at what the idea of flexibility means, Neil Usher gets back to basics with his take on the elemental workplace, Beatriz Arantes tears down the barriers to creativity, Christine Kohlert and Scott Cooper offer their take on creative work, Rob Leslie-Carter offers a considered perspective on the current status of artificial intelligence and automation and Aki Stamatis considers the right to disconnect that is now becoming a global problem with local solutions
Elsewhere, Mark Gilbreath considers how flexible offices might help the environment, Francisco Vazquez addresses the new challenges faced by business leaders, Rob Harris's gives his take on the multi-disciplinary nature of the workplace and Rianne Appel-Meulenbroek calls for trans-disciplinary study.
However, one trap we should avoid is to conclude that there is convergence on a single point, commonly referred to as 'The Office of the Future'. Rather, I think we will see a convergence of the facets of the workplace which will – perhaps paradoxically cause a proliferation of work and workplace models. We should be preparing for even more complexity, in other words.
This is an ongoing and evolving debate which is why it's so important that we all contribute. We hope that you will take up the opportunity, to ask questions, challenge the writers, or to make a related point at our LinkedIn Group, via Twitter, email or even a chat on the phone.