June 18, 2018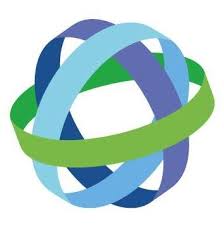 The World Green Building Council (WorldGBC) has launched its new Net Zero Carbon Buildings Commitment as part of Building Lasting Change 2018 with WorldGBC Congress Canada in Toronto, and called on market leaders in the sector to join as signatories. The Net Zero Carbon Buildings Commitment challenges businesses and organisations across the world to take advanced climate action by setting ambitious targets to eliminate operational carbon emissions from their building portfolios by 2030 in order to meet the Paris Agreement ambition of below 2 degrees of global warming.
Commitment signatories will track, verify and report publicly on building performance metrics with a focus on energy use and associated emissions. They will also advocate across their supply chain for all suppliers and partners to follow their own commitment to reach net zero by 2030. The combination of requiring both energy demand reductions and renewable energy solutions across portfolios at a global scale makes this Commitment unique and the first of its kind to be launched worldwide.
The Challenge is the latest unveiled in advance of the Global Climate Action Summit taking place in San Francisco in September, where states and regions, cities, businesses, investors and civil society are committing to Taking Ambition to the Next Level. The aim is to generate the next wave of high momentum able to cut down global greenhouse gas emissions by 2020 and inspire national governments to step up national climate action plans over the next two years.
As part of the announcement, WorldGBC announced the first three founding signatories of the commitment:
Majid Al Futtaim – a pioneer in shopping mall, retail and leisure destinations in the Middle East and North Africa (MENA)
Integral Group – a global engineering firm specialising in delivery of net zero buildings
Signify – a world leader in lighting and the lighting company for the Internet of Things.
To achieve the Paris Agreement, the global building sector must operate at net zero carbon emissions by 2050. In 2016, WorldGBC launched its global campaign Advancing Net Zero to inspire action from the Green Building Council network, and UKGBC is launching its own Advancing Net Zero Programme to help drive this transition in the UK. The Net Zero Carbon Buildings Commitment is the next major milestone in this campaign; creating a tangible call to action for the global building and construction sector.
Terri Wills, CEO of the World Green Building Council, said: "This new Commitment is a huge step forward on the path towards net zero. Our vision is ambitious, but we know that the building industry has the knowledge, the technologies and the capability to deliver. The Commitment will help to create unprecedented demand for green design and construction, stimulating the market to deliver net zero carbon buildings at scale.
"Having three of our corporate partners, Majid Al Futtaim, Integral Group and Signify, as the first founding signatories to the Commitment is both significant and symbolic. Through Majid Al Futtaim's shopping malls, hotels and properties across MENA; Integral Group taking their own ambitions into their projects, offering clients the knowledge and insight into designing their buildings to net zero; and Signify using their products and own carbon neutrality ambitions to improve and enrich lives. This kind of leadership is the future."