December 17, 2015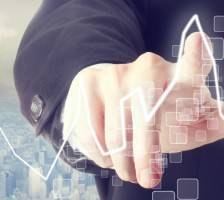 According to a new market report published by Transparency Market Research Building Information Modelling (BIM) Market – Global Industry Analysis, Size, Share, Growth, Trends and Forecast, 2015 – 2022, the global BIM market was worth US$2.76 bn in 2014 and is expected to reach US$11.54 bn by 2022, expanding at a CAGR of 19.1 percent from 2015 to 2022. North America was the largest market for BIM in 2014. Growth in this region is expected to be driven by increases in construction activities and the penetration of cloud-based services for BIM software. BIM is a tool used to visualize the design of buildings in 3D. BIM also helps in attaining estimates of various other factors, such as cost implementation, time requirement, labour requirement, raw material provision, and other key prerequisites in the construction industry. Management of the entire construction lifecycle can be simulated by BIM.
According to the report, the rise in construction activities around the globe has greatly expanded the market for BIM. Major factors driving the growth of BIM market are desires for increased efficiency, long-term estimation of the project, and augmented workflow. Furthermore, government regulatory bodies undertaking construction activities are taking initiatives to raise the adoption of BIM in their respective countries. A large number of small and medium enterprises (SMEs) have started adopting BIM, which has indirectly boosted the BIM consultancy service segment. The BIM market is facing certain challenges owing to the high cost of software and frequent requirement for software upgrades. Moreover, the lack of trained expertise in the field is a major restraint for the BIM market. Because it is an expensive tool, the adoption rate of BIM is quite low among SMEs.
The adoption of BIM is expected to expand over the forecast period due to a rise in the number of cloud-based services. Cloud-based software is the fastest-growing segment in the BIM software market; this growth is attributed to the high cost of on-premise software deployment and large-scale adoption of BIM by AEC SMEs. Architects, engineers, contractors, and developers are among the major end-users and contributors toward BIM revenue generation. The adoption of BIM in 2014 was dominated by architects, followed by engineers. However, contractors are expected to be the major users of BIM over the forecast period, with their presence expanding at a CAGR of 22.7 percent from 2015 to 2022.
A variety of end use industries are making use of BIM solutions in their infrastructural development. These include water and waste water; bridges, roads, and highways; rail transit and aviation; energy generation facilities, houses and apartments; education institutes and commercial spaces; government buildings; factories and warehouses; dams; and others. The rail transit and aviation sector held the majority share of the BIM market revenue generated in 2014 and is expected to maintain its leading position throughout the forecast period.