May 23, 2022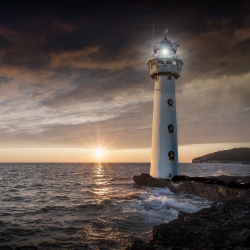 While remote and flexible working roles continue to grow in almost all countries, 20-24 year olds are the age group making the fewest applications to fully remote roles, claims a new poll from LinkedIn.  LinkedIn analysed the labour market for career starters in the U.S., U.K, France and Germany – including job applications and hiring data – to understand which sectors offer the most opportunity for Gen Z job-seekers and employers looking to attract them.
The LinkedIn research of 4,000 Gen Z (18-25 year olds) career starters in the UK, US, France and Germany finds that the vast majority (70 percent) want access to an office, preferring either flexible working with a mix of office and remote working, or being in the office full-time, compared to just being fully remote. Gen Z respondents surveyed say that office working offers a separation between work and home (30 percent), a better environment to work productively (24 percent), and the opportunity to build closer relationships with colleagues (23 percent). A fifth of Gen Z (21 percent) say they value the in-person training, mentorship, and access to more senior colleagues that working in an office brings.
These findings build on previous research from LinkedIn among business leaders which found that young people in the UK who worked from home during the pandemic were hit by a 'development dip'. Leaders felt younger workers had missed out on learning by "osmosis" by not being around more experienced colleagues (36 percent), developing essential soft skills (36 percent), and building professional networks (37 percent).
LinkedIn's data also suggests that the labour market for career starters has improved since the start of the pandemic, when hiring fell significantly. People at the start of their career are being hired at a faster rate than the rest of the labour market in Germany and France, while in the UK and the US hiring is slightly behind overall hiring. LinkedIn's analysis shows that the digitalisation of the economy continues to drive career opportunities for young people, with Technology and IT consistently strong sectors globally. Software Engineer was the number one job that graduates were hired into in the US, UK and Germany.
The research comes as LinkedIn has launched its 2022 Guide to Kickstarting Your Career guide – a resource to help career starters navigate their way into the labour market, whilst making it easier for new job-seekers to set out their skills more clearly on the platform.