August 10, 2018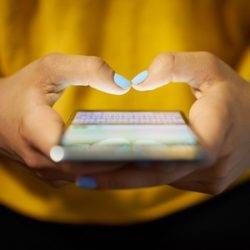 As fresh graduates from generation Z, i.e. those born between the mid 1990's and 2000 are enter the workplace, new research from Perkbox claims that over 1 in 3 (36 percent) admit that the workplace perks are one of the most important deciding factors on whether to accept a new job or not. These post-millennials are also the group most likely (32 percent) to prefer smaller benefits that they can enjoy on a more frequent basis, all-year-round, over one annual event, such as a Christmas party. The top three workplace perks most popular amongst Generation Z included simple benefits, such as receiving a day's annual leave on your birthday (86 percent), followed by free coffee and hot drinks (85 percent), and flexi-hours (83 percent). Despite this, Generation Z feel less deserving of workplace benefits than co-workers born pre-1995, with fewer than half (38 percent) believing they should benefit from such offerings – which is less than any other age group.
Chieu Cao, CMO & Co-Founder at Perkbox, said: "The second wave of Generation Z graduates are entering the workplace for the very first time this year. Therefore, it's critical that employers offer the benefits Gen Z crave in order to attract and retain the very best talent from this demographic.
"It's good news for employers that Gen Z value simple perks the most. Wherever possible, employers should have workforce benefits in place, especially as they cost so little, especially for desired perks such as hot drinks and flexi-hours. Yet the ROI for employers investing in these types of workplace benefits would be substantial (i.e., increased productivity and motivation).
"There is one perk that is sure to attract the best of Generation Z as they enter the job market. Bearing in mind Gen Z will have significant debt leaving university that will likely be upward of £45k – and that up to two-thirds of them will never pay it off in full – any assistance in the area of long-term financial assistance will put employers in poll position.
"What's more, employees do deserve to be awarded perks from time to time. When working hard for a company, it's important that employers do give a little back and let their workforce know how valued they are."
Free lunches (82 percent), private healthcare and private dental care (both 80 percent) came in joint fourth and fifth place respectively in the list of Generation Z's top 10 workplace perks.
Although they favour simple perks over one big yearly event, such as a Christmas party, they are the group least likely to report they don't enjoy Christmas parties (22 percent), highlighting that this annual celebration could still be a perk worth maintaining.
To review the findings in more detail, click here to view or download the 2018 Great Perk Search Report.