November 12, 2016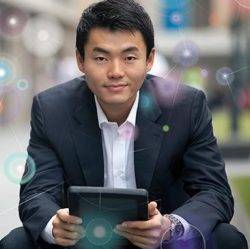 Flexible working and great mobile devices top employees' list of perks but businesses are struggling to make it a reality, according to a new study from BT. Two thirds (67 percent) of UK office workers say mobile working is more important than a company car, and half now carry most of what they need to do their job in their bag, according to our latest research. However, despite their employees' appetite for new flexible ways of working, organisations are still struggling with technology and budget limitations to make it a reality. 'The mobile multiplier' research, which independently surveyed 1,500 office workers in large organisations in France, Germany, Spain and the UK, claims we are already in a new era in which mobile and flexible working is no longer a perk but a staple requirement. Results show workers are keen to break away from the static office: Today's office workers put flexible working top of a benefits package from the ideal employer, with 76 percent including it in their top three priorities.
However, effective communication with colleagues is still an issue. Employees reported that they often waste time trying to get hold of people while working remotely, which delays decisions (54 percent), and find it difficult to access documents and files (43 percent).
As such, there's a need for better technology, with two thirds of office workers saying better communication would really help their organisation succeed. In particular, workers want technology upgrades to use with their smartphones including screen sharing (69 percent), instant messaging (62 percent) and video conferencing (48 percent).
"Businesses are keen to support their employees' desire for a more flexible way of working, but the reality still falls short of the ambition. The technology in place often still lags behind, causing delays and frustration," says Andrew Small, vice president of Unified Communications, Mobile and Contact Centre Portfolio at BT. "It's important for companies to future-proof their business by investing in mobile collaboration technology to support a flexible working model. The more employees have a good experience of work on the go, the more benefits their organisations will see."
The research also claims that budgets are a major concern. Businesses pay for around 75 percent of the bill for their employees' work mobile devices, and employees are aware of the restrictions that this puts on their use. For example, a fifth of office workers say they often run out of mobile data, while 37 percent say they don't use their mobile devices much when overseas due to roaming charges.