November 12, 2016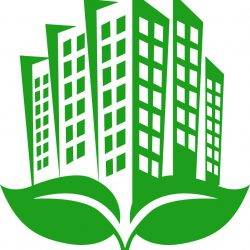 The World Green Building Council's goal to ensure that every building produces zero carbon emissions by 2050 took a major step forward this week as Green Building Councils in 10 countries (Australia, Brazil, Canada, France, Germany, India, the Netherlands, South Africa, Sweden, and the US) made progress on their plans to introduce net zero certification or designation schemes within their own countries, at COP22. Specifically, the Green Building Council of Australia, Canada Green Building Council, the German Sustainable Building Council (DGNB), India Green Building Council and the US Green Building Council all announced their intention to introduce schemes that recognise and reward net zero carbon buildings, with some announcing target dates by which they will introduce them. These schemes could be either stand alone net zero certification schemes, or a net zero designation within existing certification schemes.
The news coincided with the second 'Buildings Day' takes places at COP22 in Marrakech, Morocco, and follows last week's meeting of the Global Alliance for Buildings and Construction (which was established at COP21 in Paris last December). The announcements mark significant progress to Advancing Net Zero, the World Green Building Council's groundbreaking project to ensure that all buildings – both new and existing – are net zero carbon emissions by 2050 (meaning they produce no emissions at all by the middle of the century). Other GBCs in Advancing Next Zero are expected to confirm when they will introduce net zero schemes in 2017, with additional GBCs also joining the project in the future.
Ensuring that the global building sector emits zero carbon emissions by 2050 is line with efforts to keep global warming to within 2 (and even 1.5) degrees Celsius, as set out in the Paris Agreement. Buildings are currently responsible for over 30 per cent of global greenhouse gas emissions – but represent one of the most cost effective ways to reduce emissions though energy efficiency and the use of renewable energy.
Jonathan Laski, Director of Global Projects and Partnerships at WorldGBC, said: "Our Green Building Councils are stepping up with their efforts to transform our buildings to net zero carbon buildings. Their leadership will drive on-the-ground progress in their countries, and what better place to announce this than at COP22, the follow-up to COP21 where we made our original net zero commitment."
Australia
Following the announcement by the Australian Federal Government, and the Department of Environment and Energy, the Green Building Council of Australia and NABERS are jointly updating the existing Carbon Neutral Standard to cover buildings and precincts. This work will result in a single definition and labelling scheme for carbon neutral buildings and precincts that is accepted by government, industry, and rating systems in Australia.
The updated standard will be released for consultation within the next two months, with a pilot program launched in 2017.
Canada
The Canada Green Building Council (CaGBC) has released a Zero Carbon Buildings Framework for the assessment of highly energy efficient buildings that minimise greenhouse gas emissions. The Framework is the first stage of a broader CaGBC Zero Carbon Buildings Initiative to champion the move to lower-carbon commercial, institutional and high-rise residential buildings in support of Canada's efforts to reduce greenhouse gas emissions by 30 percent by 2030. The next phases of the Zero Carbon Initiative include the identification of specific pathways to zero carbon, a zero carbon building pilot programme, and the development of a verification programme to be completed and launched by CaGBC by the end of the second quarter of 2017.
India
India Green Building Council has agreed to develop Net Zero Certification in line with the vision of WorldGBC. India GBC will promote the net zero concept so as to reap national benefits. By mid-2017, India GBC would launch Net Zero Certification for India. Beyond this, India GBC plans to demonstrate the business case for net zero buildings with real examples, and to work closely with Government and others to encourage and position net zero buildings as a movement within India.
Germany
Based on its work to date, which includes both lowering operational fossil fuel based CO2-emissions and embodied materials related CO2 emissions, DGNB is now intensely working on a roadmap to drive the German market towards more zero carbon buildings. It will link its building-related science-based greenhouse gas emissions target with global sustainability and climate goals. DGNB aims to have a net zero certification within the DGNB System by 2017.
United States
USGBC is pleased to announce it is working toward a Net Zero Carbon designation to recognise leaders in the building sector, and to drive reductions in the carbon footprint across the buildings sector as is necessary for successful implementation of the Paris Agreement. USGBC is already tracking the carbon performance of over 700 assets using arc, a performance platform to measure sustainability at multiple scales: building, microgrid, and city. Through arc, it is tracking calculated carbon emissions (GHG in CO2 equivalents) and a set of carbon scores tied to energy use and generation and employee transportation.