August 4, 2020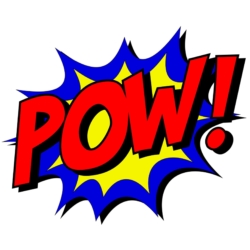 Even as the UK starts to open back up following the COVID-19 enforced lockdown, there are still many unanswered questions about how almost every aspect of our lives will be impacted. What is certain though, is that we will continue to see a paradigm shift take place across all areas of the workplace. Employers must ensure they have the right measures and policies in place to deal with the transformations that have taken place across the UK's labour market throughout the lockdown period. This is crucial, as only those who have a strong workplace culture will succeed in the post-pandemic world.
Pre-pandemic, tough competition between companies was business as usual. However, as seen with easyJet advising their furloughed CPR-trained workers to volunteer at the NHS Nightingale hospitals, post-COVID-19 we will see a new type of business continuity – one of greater collaboration.
Businesses across all industries are collaborating more closely with clients and suppliers than ever before. In our case, we have seen an increase in the need to support broader discussions on talent strategy in areas such as Statement of Work, where challenges have arisen around how to communicate with all workers at the same time, remain visible and keep costs down. In these cases, greater collaboration has accelerated partnership opportunities. While the level of data and insight currently being shared will likely return to pre-pandemic levels when the virus is contained, collaboration is here to stay.
The rise of boardroom heroes
In the post-COVID era of work, we will see many boardroom heroes arise
Decisions are being made in boardrooms today that will impact the survival of businesses across all industries, worldwide. The people at the centre of these critical decisions are the HRO and CFO. With the company's latest financial figures at their fingertips, CFOs are working more closely than ever before with their HROs to navigate and make difficult decisions around furloughing employees, cutting daily business expenses and making predictions on the overall health of the company. In the post-COVID era of work, we will see many boardroom heroes arise.
The C-suite, finding themselves in a trying and unprecedented time, will need to harness a new toolkit to succeed. Data-driven insight will be essential to make the best decisions, quickly. This means they need to rely on the teams around them as well as technology to closely track performance and report on capabilities and processes. While we have known for some time that an evolution in leadership was underway, post-pandemic, the CFO and HRO will be in the spotlight like never before.
While many lockdown measures have been eased, new work environments are now the norm for many people, whether that's working from home or social distancing for essential work. While many had previously resisted flexible working on the grounds of productivity, research has shown that working virtually can drive productivity improvements by up to 43%, when done effectively, but it must be executed in the right way.
A new culture
Corporate culture will have to evolve to support this practice. In fact, the move to greater flexible working for non-critical businesses during the lockdown period has enabled many leaders to iron out any issues – such as technology and management style – and, importantly, shown that it does work. Modelled and reinforced from the top down, flexible working practices will bring myriad benefits from increased productivity to healthier and more motivated employees.
Added to this, workers now experiencing the benefits that working from home can bring will unlikely want to go back to five days a week full-time in the office once the pandemic is over. Indeed, in a recent study we conducted, almost 80% of workers thought it important that their company implements more flexibility in how and where staff can work.
Interestingly, this was echoed by C-level and executive managers – just over three quarters (77%) believe business will generally benefit from allowing increased flexibility around office and remote working. As such, leadership teams now need to work with employees to best implement this hybrid-working model.
Additionally, virtual hiring and remote onboarding will require a completely different approach in order to culturally induct new starters effectively. A blend of onsite and offsite learning will inevitably be the best way to drive high levels of engagement and trust. This is something that is so critical to creating and maintaining a high performing culture.
The pandemic has accelerated the business changes many companies believed they had two to three years to complete. Accompanied by the fact the labour market is transforming rapidly, the businesses that will thrive in the future will be the ones that engage and communicate with their workforce in a transparent and authentic way. With the need for digital and technical skills only growing, employers should be encouraging their workforce to upskill themselves and take advantage of the move towards a more digital working environment.
Image by Andrew Martin