August 4, 2020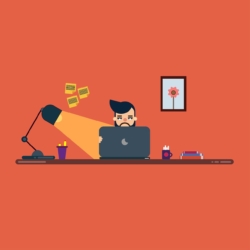 People are productive at home and want to retain flexible working after lockdown, but struggle with sub-optimal working environments and a lack of interaction with colleagues. That is the main finding from a survey by property technology company, Equiem. The firm has published the results of its most comprehensive global office occupier survey to date, providing landlords and tenants alike with valuable insights into occupier sentiment amid the COVID-19 pandemic.
The Global Office Tenant Report (registration) also suggests that people are in no rush to return to the office, but would prefer to wait until they are convinced it is safe.
The study is based on responses from around 4,500 of the firm's existing customers in the UK, US and Australia as well as interviews with representatives of over twenty landlords.
Key findings of the study include:
82 percent of occupiers reported to be as or more productive at home, however 45 percent missed conversations with colleagues. In addition, 56 percent desired better work setups, 25 percent wished for better access to home health and wellness options and 18 percent needed better access to work-from-home resources.
60 percent of occupiers won't return to office until 'it feels safe." Critical factors for them to return are information and communication. Upon returning, over 80 percent of occupiers expect up-to-date information on active in-building COVID cases, new safety procedures (including use of facilities), and cleaning procedures from their landlords or company. Over 60 percent also expect current office density information to be available.
Occupiers who worked in-office during lockdown anticipate a greater risk of infection once everyone returns. 45 percent believe the office presents a low to very low risk of infection during lockdown, with this number dropping to 22 percent when lockdown ends.
Flexible work is here to stay. 65 percent of occupiers expect to work from home once a week or more once restrictions are lifted, compared to the 28 percent who were doing so before. Landlords similarly agree that there will likely be an increase in remote working post-lockdown.
Australian occupiers believe they are more productive than before the lockdown, while US and UK occupiers believe they are as productive as before.
Effective density management is key for both occupiers and landlords. 48 percent of occupiers believe changes are required to reduce likelihood of incidental contact, while 58 percent of landlords are concerned about controlling and monitoring social distancing, particularly in lifts and reception areas.
Building occupancy remains extremely low.  72 percent of office buildings had less than 10 percent occupancy, while 17 percent reported occupancy between 10 percent to 20 percent
Landlord's and property manager's biggest concerns include adhering to social distancing measures, managing lift/elevator access, increased cleaning and maintaining air quality in the building
Changes planned to accommodate tenants returning to work include installing cardless entry, new/improved air filtration systems, changes to communal spaces and frequent cleaning of elevators and amenity spaces.
Landlords have varied predictions about the future: 75 percent of landlords envision a medium transition with business as usual by the end of the year, whereas 17 percent of landlords see a short transition (BAU by July/Aug), and 8 percent see a long and slow transition – 12 months or more– ramping up to a new standard of security and cleaning requirements.
Image by Tarun Shihora