August 31, 2015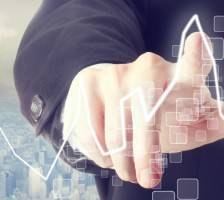 BSI, the UK based organisation responsible for developing and publishing standards for businesses, has revised BS 8536-1 Briefing for design and construction: Code of practice for facilities management (Buildings infrastructure). The standard has been included in the Level 2 BIM package which the Government expects companies to offer when tendering for Government contracts. The standard has now been brought into line with the principles of the Soft Landings Framework and Government Soft Landings (GSL) post occupancy evaluation and BIM requirement. Soft landings is designed to enable the transition from design and construction into operation. It advocates collaboration during briefing, design, construction and handover between the design and construction team and the operator, operations team or facilities manager.
Both BS 8536-1 and Soft Landings recognise that the impact of on-going business performance, maintenance and operational cost of a building during its life cycle, far outweigh the original capital cost of construction. The need to optimize in-use performance from a social, economic and environmental perspective is recognised and sought through strategic target setting, learning from previous experience, early engagement with the operators and end users in the design and construction process, post hand-over support, in-use performance evaluation and benchmarking.
Anthony Burd Head of Construction at BSI said: "By working closely with operators and users, the operational costs and impacts of a building can be better understood and considered in both design and construction, and can reduce whole life cost and support improved operational delivery. The principles of supply chain collaborative working and engagement – in a structured process throughout the whole life cycle – underpins this standard. It also encourages the data output created during the design and construction process to be made available using BIM for use in the operation phase. Creating one document enabling clients to achieve better performance outcomes from their facilities, is a huge step forward."
The standard will be applicable to all new build projects and major refurbishments and is of particular benefit to architects/designer firms, structural engineers, mechanical and electrical engineers, real estate managers and facility managers, asset managers (owners/operators).
What BS 8536-1 does:
Helps users to achieve the performance outcomes specified at the outset of the project
Addresses operational needs and running costs adding to the efficiency of the business
Enables user and operator needs to be assessed throughout the design process so assets become cheaper to construct and operate, and do not require changes after handover
Allows assets to meet their optimum performance much quicker because designers and the construction team will be involved in optimizing their operation• Makes assets more sustainable
BS 8536 was developed using a collaborative consensus-based process with expertise from such organizations as: BIFM (British Institute of Facilities Managers), BIM Task Group, BSRIA (Building Services Research and Information Association), BSRIA Soft Landings user group, Buildingsmart, The Facilities Society, Government Soft Landings Stewardship Group,  ICE(Institution of Civil Engineers), Ministry of Justice Estates, RIBA (Royal Institute of British Architects)/ NBS (commercial arm of RIBA) and University of Bolton.
This standard is available as a free download sponsored by the Construction Industry Council (CIC) on behalf of the Building Information Modelling (BIM) Task Group.