October 20, 2016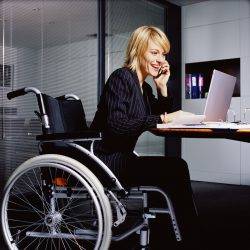 A huge response to the Women and Equalities Committee's inquiry into disability and the built environment indicates how lack of accessibility is an ongoing issue for many people. Over 150 individuals and organisations have submitted evidence to the inquiry, which aims to explore the extent to which the needs of people with a disability are considered and accommodated in the built environment, and asks whether more could be done to increase the accessibility and inclusivity of both new and existing properties and spaces.
Some of the concerns raised in evidence include: a lack of accessible housing for people with disabilities; a lack of accessible public toilets; access to public buildings and open spaces; and the layout of the urban street scene, including shared spaces. The committee adds that the accessibility of homes, buildings and public spaces is an issue not just for people with a permanent physical disability. With an ageing population, it is likely that more and more people will experience reduced mobility in their lifetime; and there are also other needs to consider, such as mental health.
Committee Chair, Maria Miller MP, said: "While I am pleased we have had such a strong response to our call for evidence, the volume of submissions demonstrates that this is a serious problem for many people. Whilst we have made great strides over the past 20 years in improving access to suitable housing and local services, too often, disabled people still face unnecessary problems in everyday life– from constant minor inconveniences to major challenges. It is clear from the evidence we have received that this is an issue that affects a wide range of people across the country. I hope that our inquiry will shed light on how we can best overcome the barriers that prevent disabled people living life to the full."
The inquiry is looking at five main areas:
Government policy on and current provision of accessible properties (including homes and commercial premises);
The effectiveness of UK legislation, policies and standards on accessibility in the built environment;
Design and management of the public realm;
The role of designers, architects and built environment specialists in ensuring accessibility and inclusivity;
Local involvement in decision-making.
The written evidence received by the Committee is available to view here. Details of the first evidence sessions will be announced in due course.