November 3, 2021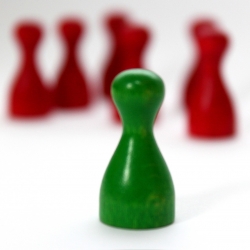 With the vast majority (86 percent) of UK businesses planning to offer employees greater flexibility around where they work, leaders are focused on ensuring employees feel included regardless of their location, according to new research from LinkedIn. This comes as LinkedIn has seen a 97 percent increase in remote jobs being advertised on the platform in the UK from September 2020 to September 2021.
The study of 250+ C-level executives in the UK – at companies with 1,000+ employees and £250+ million annual turnover – finds that as businesses look to offer hybrid (56 percent) and remote working (10 percent), leaders say their biggest concerns are that employees working from home may feel left out of promotion or career decisions (35 percent), and proximity bias may arise where people positively favour employees who they regularly see (32 percent).
Employees concerned about being "out of sight, out of mind"
Employees are equally concerned – a complementary study of 1,000+ workers in the UK claims that nearly half (44 percent) believe that people who choose to work from the office are more likely to be favoured by bosses or senior management. Nearly two-fifths (39 percent) say that working from home may negatively impact their career due to less face-time with their boss, and a third believe that being in the office is ultimately better for their progression.
Becky Schnauffer, Senior Director at LinkedIn, said: "Over the past 19 months, we've made excellent progress in adapting to new ways of working. As some employees return to the office and others opt for flexibility, we find ourselves in another period of transition. It's imperative that businesses ensure that all employees feel included, regardless of their location, and proximity bias doesn't become an issue that impacts people's careers. Leaders and managers will need to work closely with HR teams to facilitate the appropriate training and guidelines to ensure career progression is centred around performance, and not location. Managers will also need to work with their teams to build a culture centred around trust and communication to help distributed teams work effectively together."
Tackling inclusivity challenges
Over three-quarters (76 percent) of business leaders are confident that their company can ensure all employees feel included, regardless of their location. They plan to do this by encouraging managers to lead with empathy and trust, and avoid forming biases based on where people choose to work (49 percent). Another 39 percent say they are establishing new behaviours and etiquette, and 36 percent say they intend to encourage social interactions at the start of meetings to bring everyone together.
The majority (78 percent) of executives say they also intend to introduce training courses to help people work effectively in flexible working environments. The top skills leaders say are most important to leading in this new world of work are communication (62 percent), trust (55 percent), integrity (47 percent) and inclusive leadership (44 percent).
Flexibility key to improving workforce diversity
Nearly three-quarters (74 percent) of business leaders believe that enabling greater flexibility can also help improve the diversity of their workforce. The top reason cited is that flexible working will appeal to a broad range of people who need it the most (54 percent), including people with caregiving responsibilities, those with disabilities, and people that can't afford to live in big cities. As a result, 74 percent are committed to creating fairer and more equitable workplaces.
"It's important that workers feel both empowered and equipped to approach their employer to ask for a way of working that suits them"
Dr Ben Laker, Professor of Leadership at Henley Business School, said: "Since transitioning to hybrid and remote working models, many leaders are directing their employees to engage in frequent facetime on video platforms to compensate for the loss of physical connectivity. While this sentiment is somewhat endearing, scheduling countless online meetings is indicative of the need for people to be present and seen. Not only does it have the potential to fuel proximity bias, it is also causing a rise of "zoom fatigue" – a condition neuropsychologists regard as a significant contributor to technostress."
Dr Nick Zygouris, Director of Mental Health, Maximus UK, added: "All employees now have the legal right to request flexible working, but the uncomfortable truth is that most people don't feel like they can ask for it because a culture of presenteeism means they are worried about how it will be perceived. It's important that workers feel both empowered and equipped to approach their employer to ask for a way of working that suits them without feeling like their career is being jeopardised as a result."
Image by tillburmann