December 6, 2018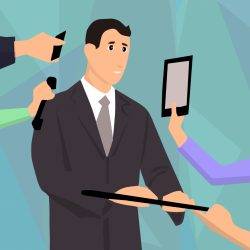 A new report claims that the modern habit of switching constantly between tasks is draining productivity. In a study of live desktop activity, the results suggest employees are forced to switch between up to 35 job-critical applications nearly once a minute – or more than 1,100 times every day –  adding unnecessary complexity that reduces efficiency and frustrates workers. The study from Pegasystems analysed nearly 5 million hours of desktop activity of operational support employees – who primarily perform routine back office, data entry, or contact centre tasks – at Global 2000 companies from January to September 2018.
The data revealed two main areas blocking employees from achieving optimal productivity and job satisfaction:
Inefficient applications and processes: Businesses typically provide operational support workers with a number of 'structured applications' that are specifically designed to help them speed through core tasks with minimal typing and scrolling.
Distractions from core work: From digital distractions to extraneous activities, there are many events over the course of the day that take workers' attention away from productive tasks.
Beware the virtual swivel chair
One metric used in the study to analyse applications is "switching" – what the report calls the virtual swivel chair of the workplace. Generally, managers and employees alike benefit from reducing the amount of switching between applications, as less switching means workers find what they need in the applications they use. The findings on switching revealed some clear patterns:
The people analysed switched applications over 1,100 times a day, toggling between as many as 35 applications in each shift.
Each month, each employee uses over 90 distinct applications. Workers using 30 applications or more in a shift have a 28 percent higher error rate than those using fewer apps. Expanded over years, this means hours, and potentially days, of lost time, as well as highly error-prone activity.
Less switching means fewer total errors, as data typically needs to be transferred between applications to make it usable: workers perform an average of 134 copy and paste actions a day